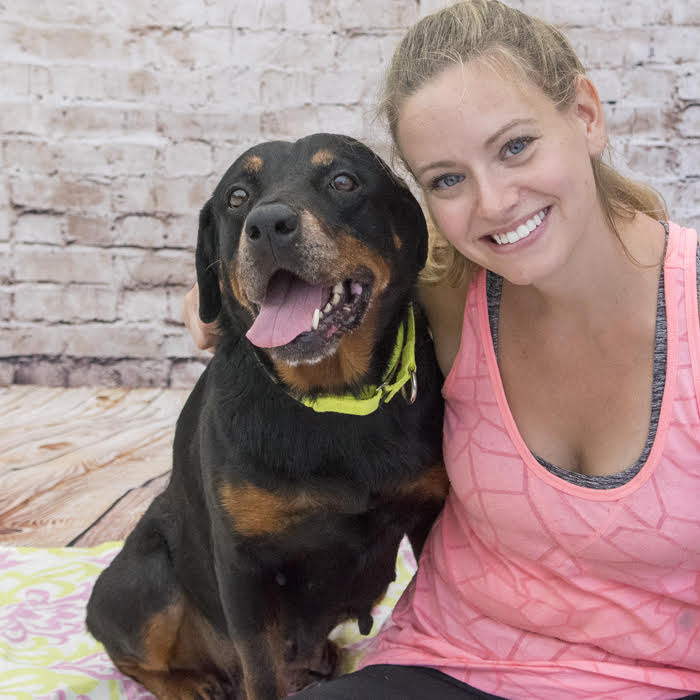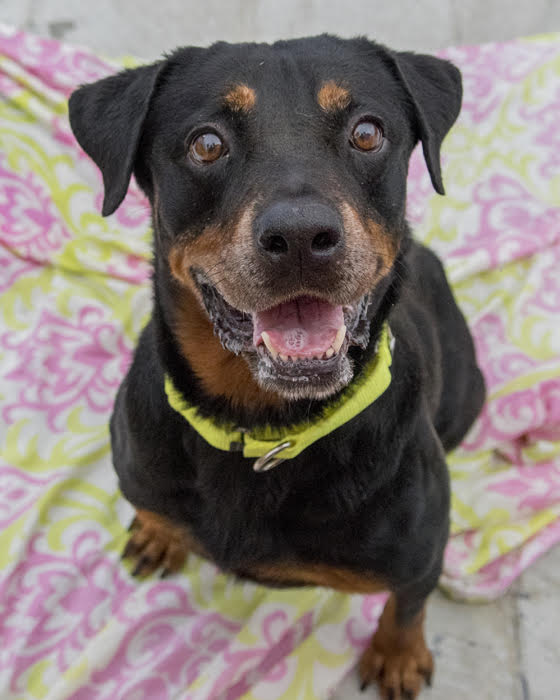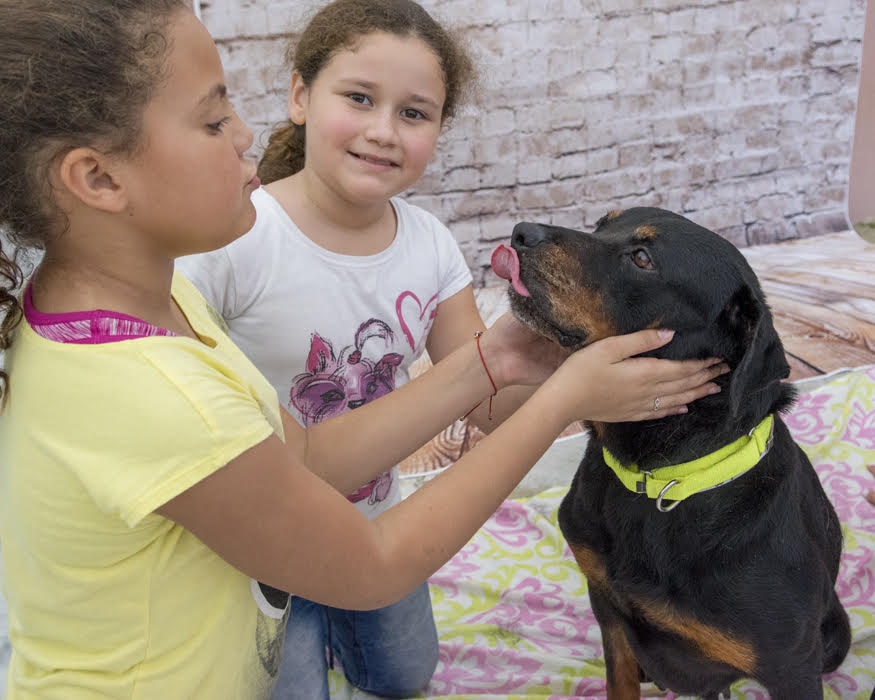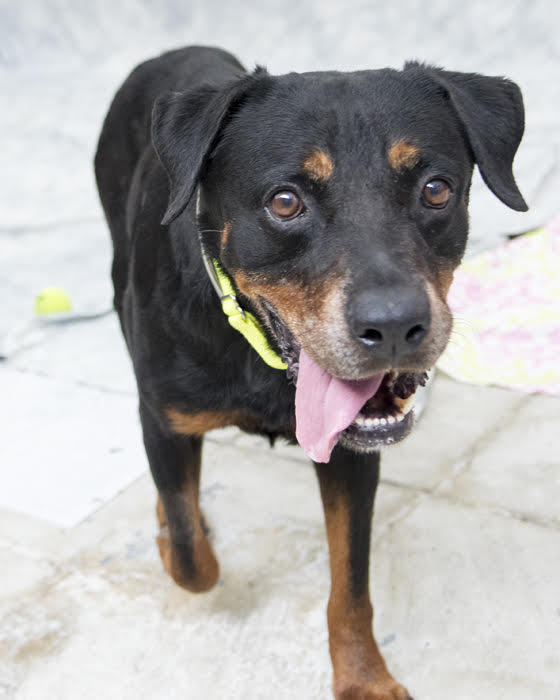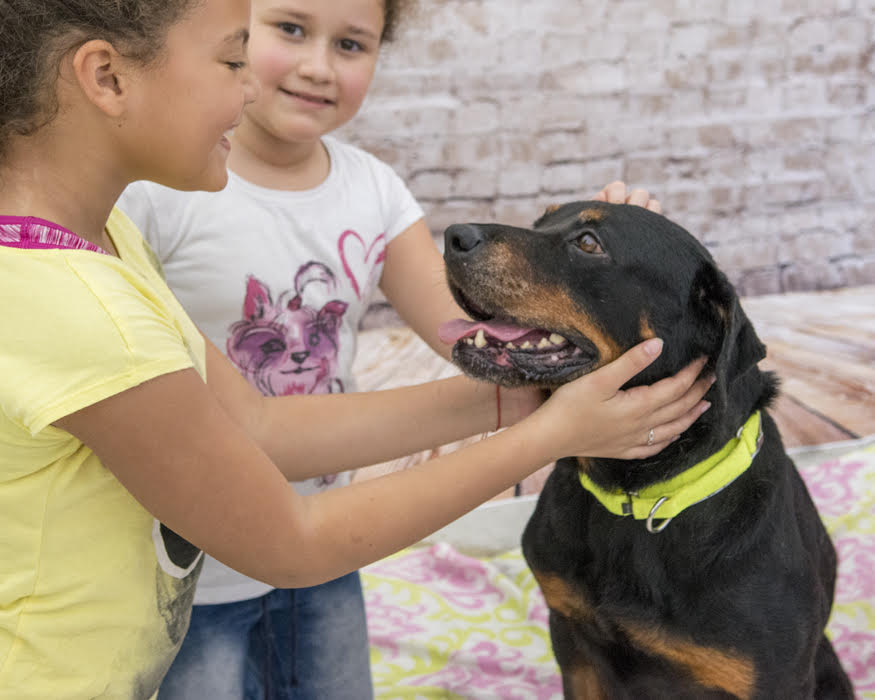 Always wanted a gentle giant? Freda is your girl!
To be totally transparent, Freda may just be the sweetest dog in our whole shelter (almost 200 animals). She is just the nicest. She loves all people, dogs, and kids. In her pictures you can see her loving up an 8 and 9 year old.
Freda is very gentle and calm. We have not cat tested her, but we think she would do fine with cats as well. She really does not have a mean bone in her body.
Freda is 70 lbs (which is small for a Rottie), and 5 years old. Freda would make an amazing family dog. She cannot wait to have a family of her own.
Freda is at a partner shelter in the NY area. For more information about Freda, please email Julie@ALRcares.com.