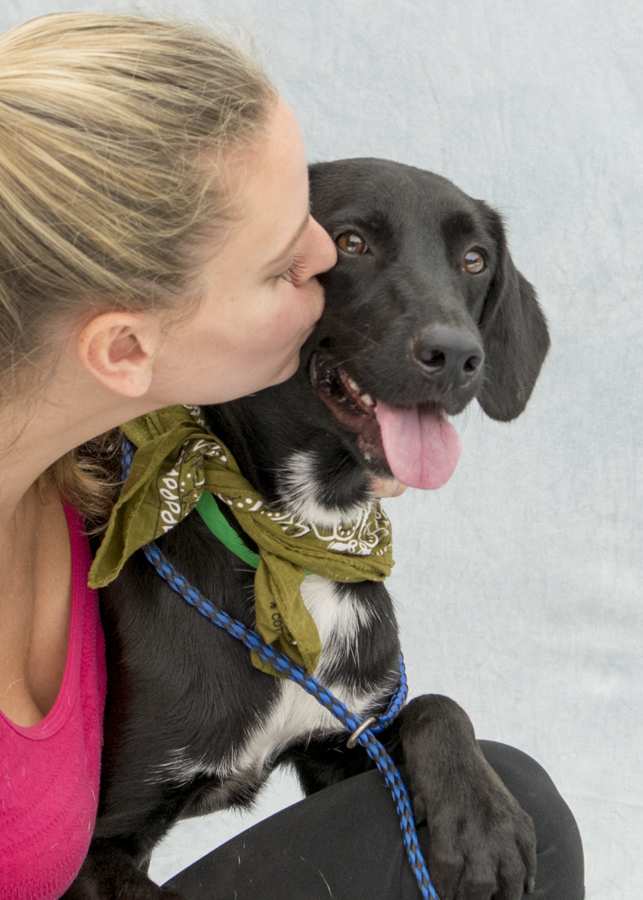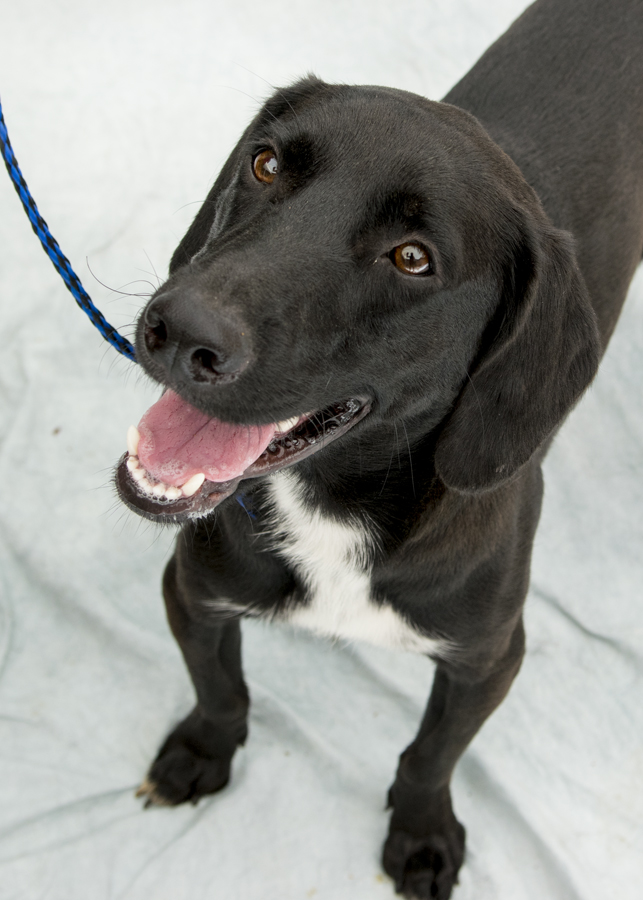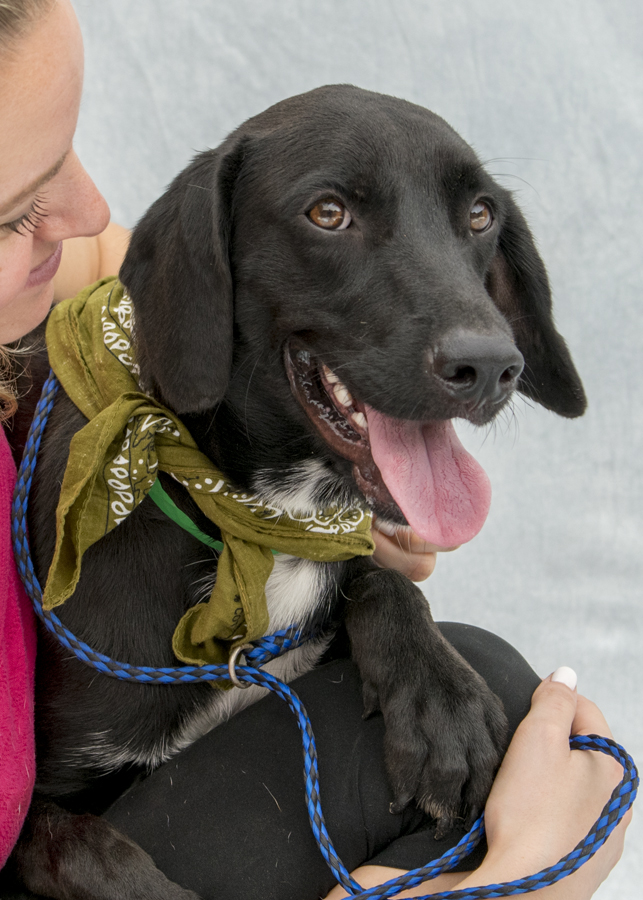 Wyatt is 1 year old and 38 lbs. He is a fully grown small lab mix. Truly the Perfect size, not too big, and not too small.

Wyatt is sweet and very goofy. He is happy, loving, and very affectionate. He just loves a good snuggle.
We don't think Wyatt has a mean bone in his body. He is great with all people and other dogs. He also loves kids if they are gentle with him.

Wyatt is a timid boy. He absolutely LOVES people, but it takes him a minute to warm up to strangers. But within a couple minutes, he is your new best friend. He loves to follow you around from room to room. Always with a smile on his face and his tail wagging away.

Wyatt would be a great family dog, as he is SO sweet.

For more information on Wyatt please email Julie@ALRcares.com or fill out an application.