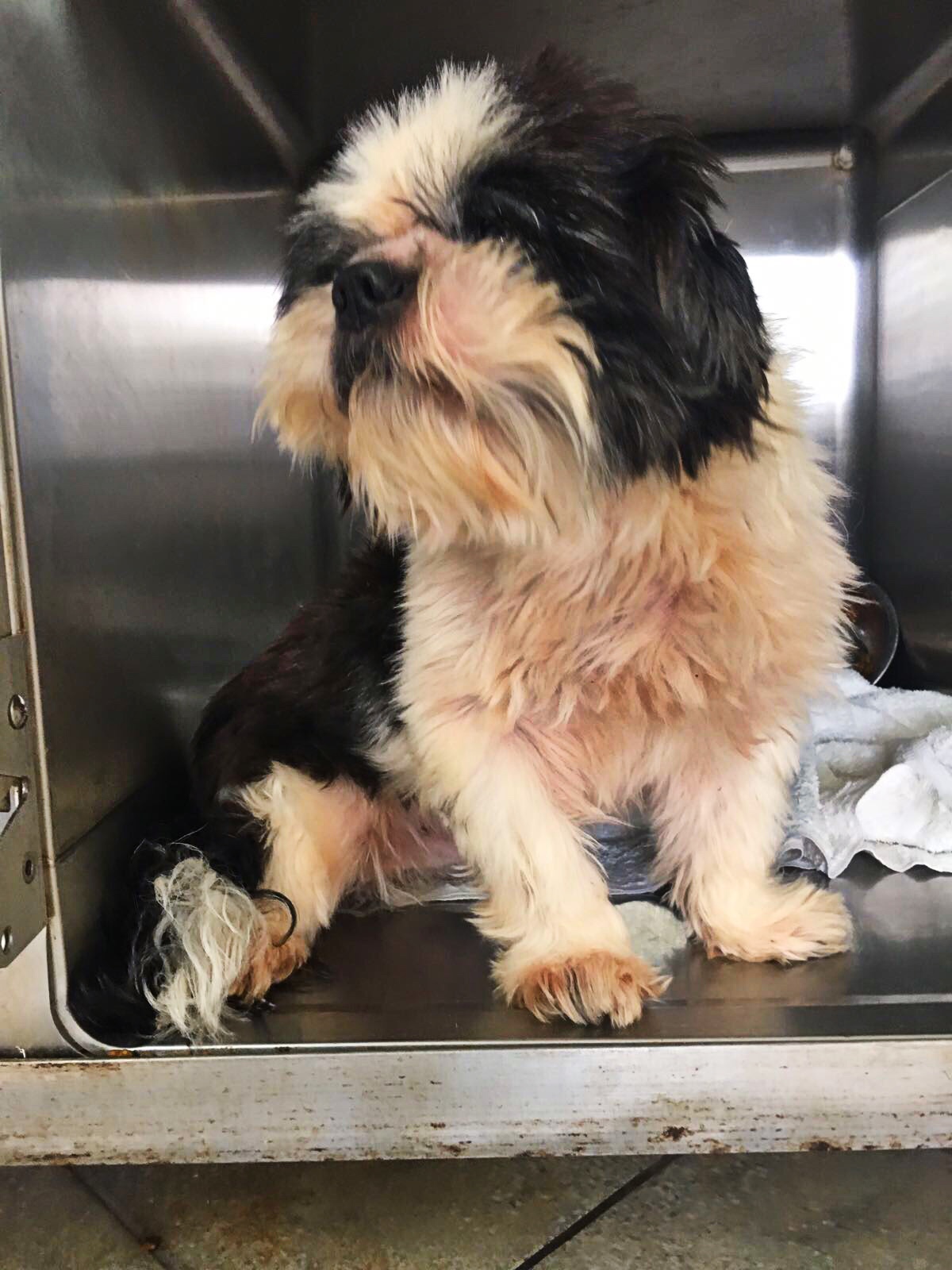 Toby is a 2-3 year old, 17 lbs Shih Tzu. Because he is a Shih Tzu, he is considered hypo allergenic. And he is unique in that he has one blue eye and one brown eye! But don't worry- he can see just fine.
Toby is calm, sweet, and loves his people. He is one of the calmest dogs we have ever had. He absolutely loves to nap and snuggle. He will wag his tail to greet you, loves to be pet, eat, play with a toy, then nap again. The only time we've heard Toby make a noise is when he is hungry, he will give a little whine/bark to let you know that it is dinner time!
Toby gets along great with other dogs, though he mostly ignores them. He will give a little sniff and then do his own thing. He does not mind sharing a bed and snuggling with another dog though. He is a real snuggle buddy and lap dog.
For more information on Toby, please fill out an application and email eric@alrcares.com