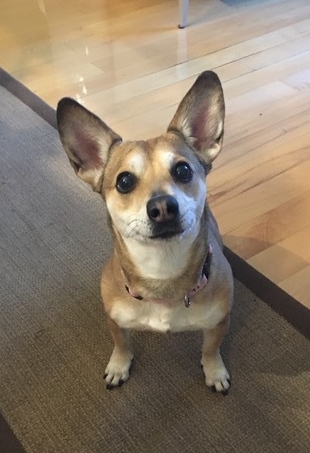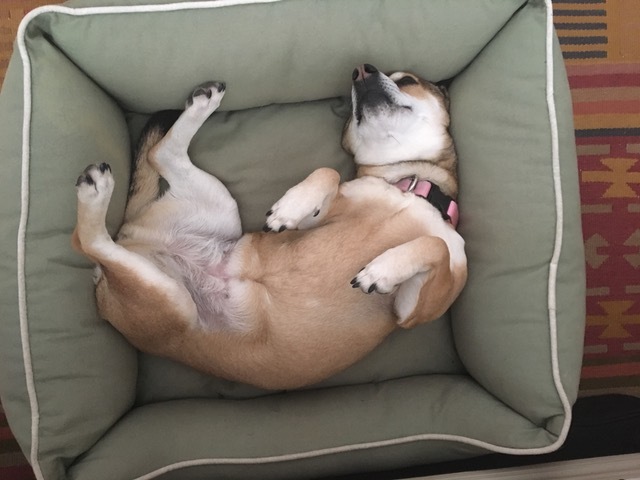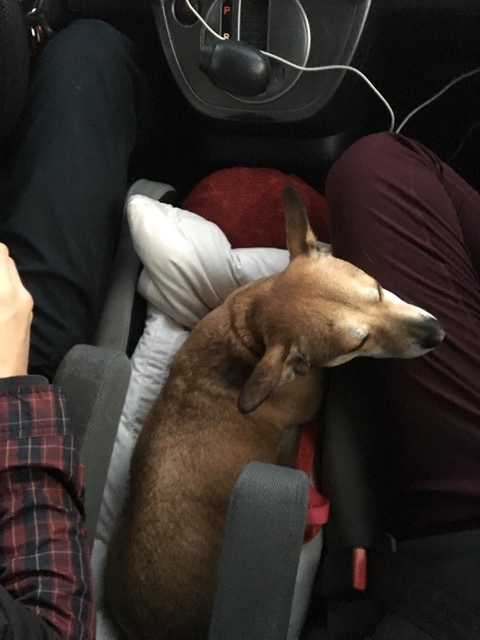 Sunny's name says it all! She's the happiest little pup you'll ever meet--just take a look at her smile!
Sunny loves to play. Her favorite game is fetch, with tug-o-war a close second. When she's not chasing a ball, she's happy curled up sleeping. We call her our "active" sleeper! She's still learning to share her toys with her doggy sister but is doing well so far! She can be a bit shy at first, so we think young kids or active dogs might be too much for her too. Sunny is looking for a household with good leadership and dog experience because she can be bossy otherwise. More than anything though, Sunny just wants to be close and cuddle with her people. She also wishes the cat liked her more ;) .
Sunny is spayed and up to date on her shots. She weigh 17lbs and is about 5 1/2 years old.
For more information about Sunny, please email Taylor@ALRcares.com and fill out an adoption application.