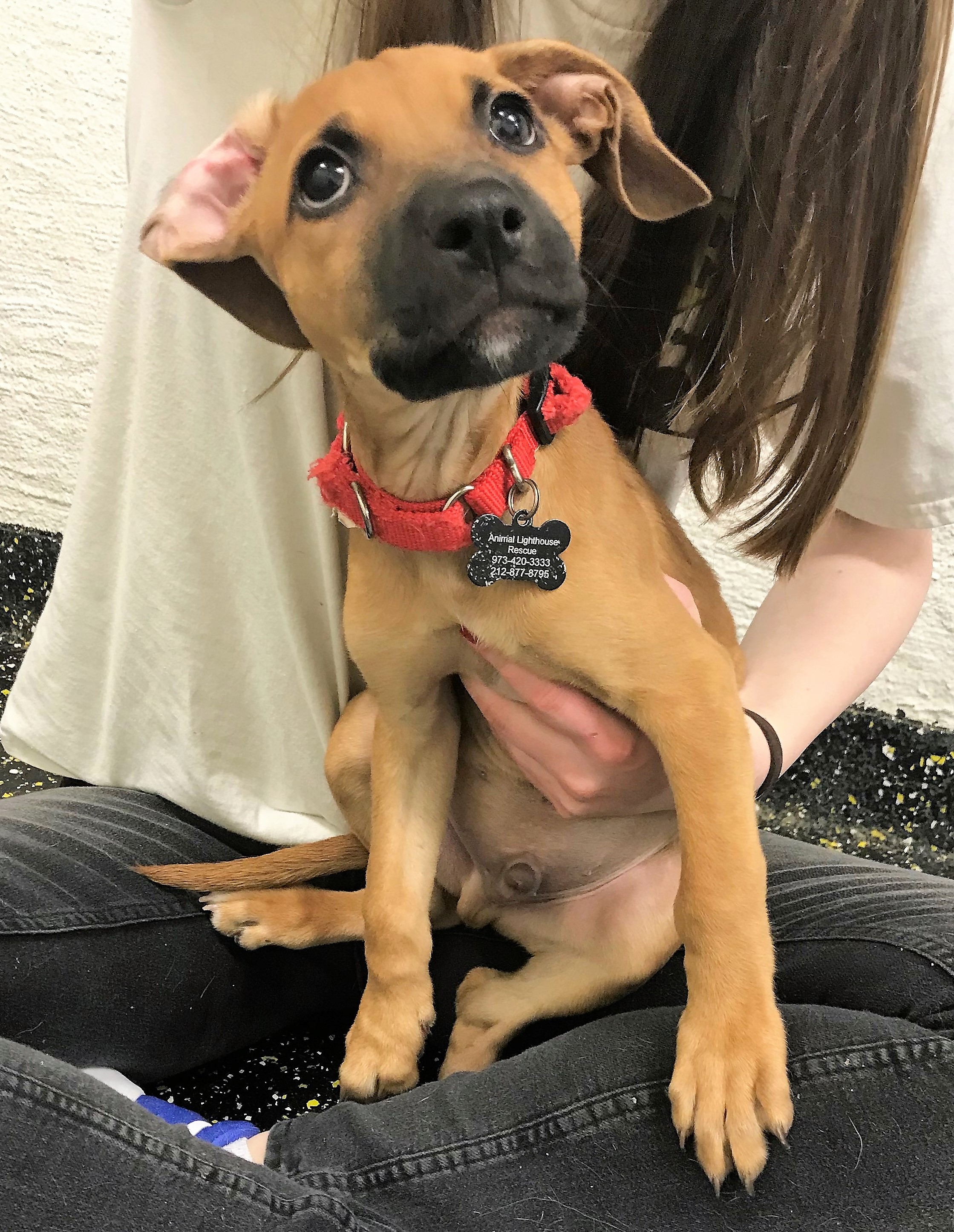 Rufo is such a little boy! He loves to roughhouse and tumble around! Rufo is always up for playing a game of tug of war with a rope toy. After lots of playing, he does enjoy a good meal and a cuddle. But gotta have lots of play!
Weighing in at 7 pounds, this little boy is 11 weeks old (as of March 20th). He was found without a mother or a father, so we don't really know how big he will be! His litter looks like lab mixes to us though!
Rufo will do best with a human who will be able to set the boundaries that he needs! That's what Rufo is looking for in a pawrent!
For more information about little Rufo please email Leanna@ALRcares.com and fill out an application at www.ALRcares.com