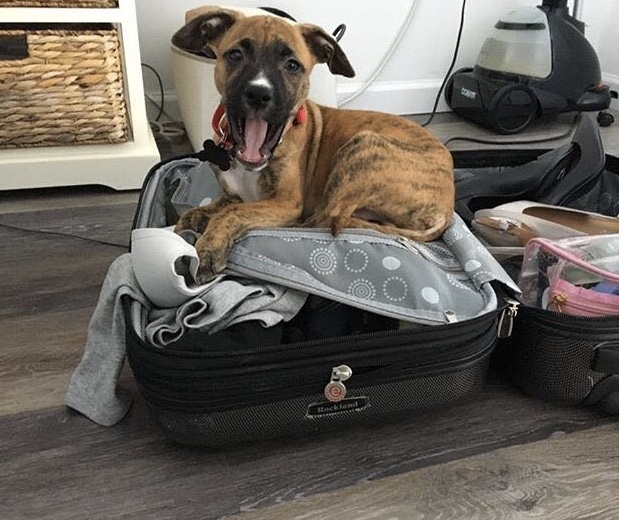 Weighing in at 8 pounds, this little boy is 12 weeks old (as of March 27th). He was found without a mother or a father, so we don't really know how big he will be! His litter looks like lab mixes to us though!
Ruffus is the sweetest most loving pup. While still having playful puppy traits, he still loves to wind down and snuggle next to you or on top of you. He's such a good boy and sleeps throughout the entire night without crying and doesn't go to the bathroom in his crate. He's still working on pee pad training but his aim is getting better every day!
He's not a barker and just makes silly puppy noises when he's playing. He loves everyone he meets.
For more information about little Ruffus please email Leanna@ALRcares.com and fill out an application at www.ALRcares.com