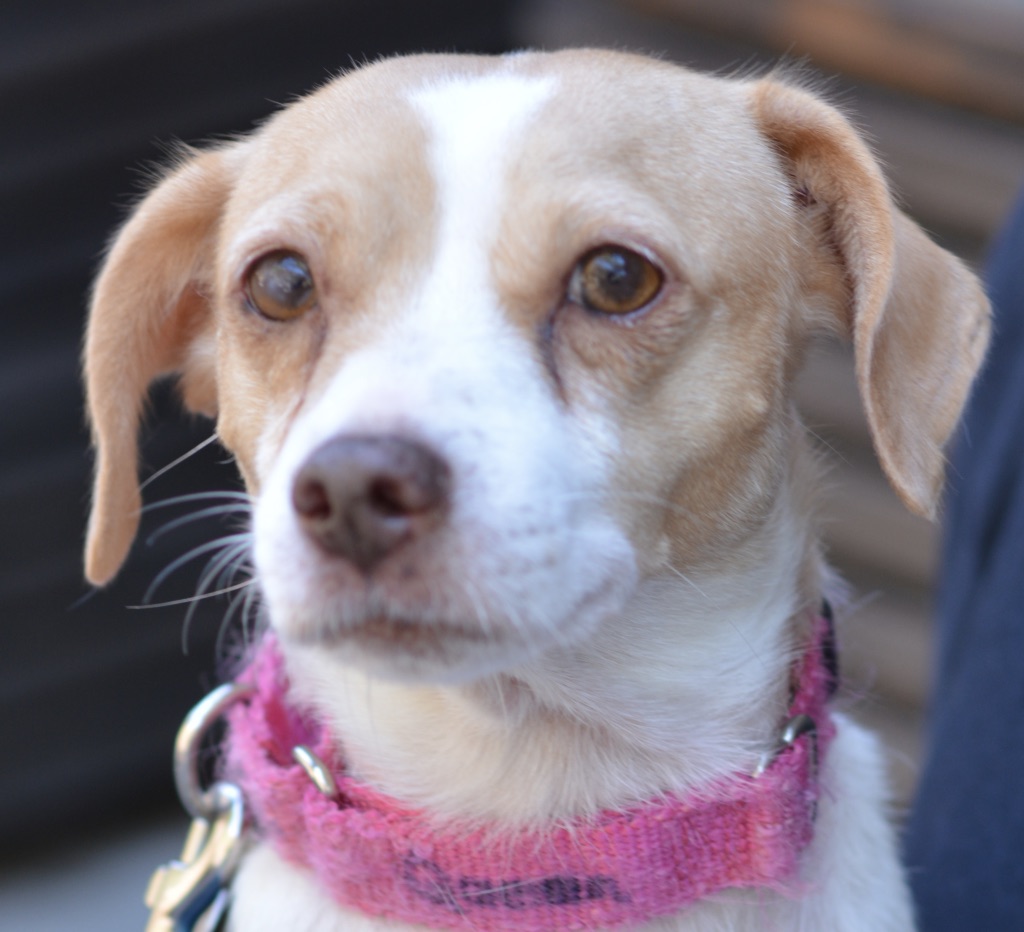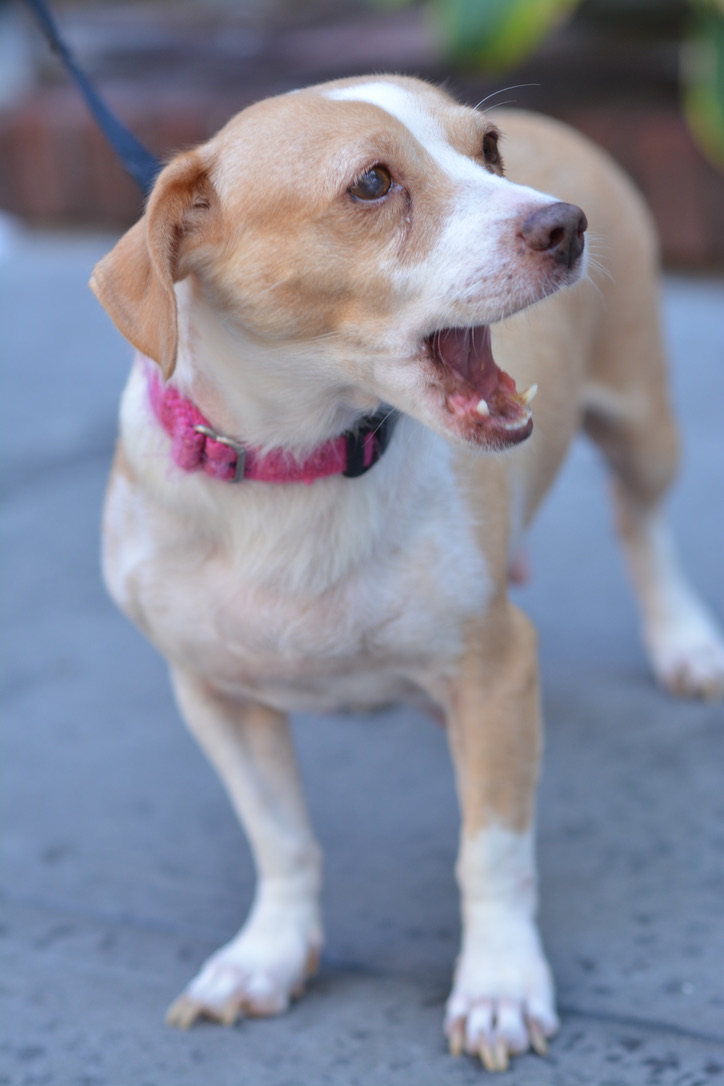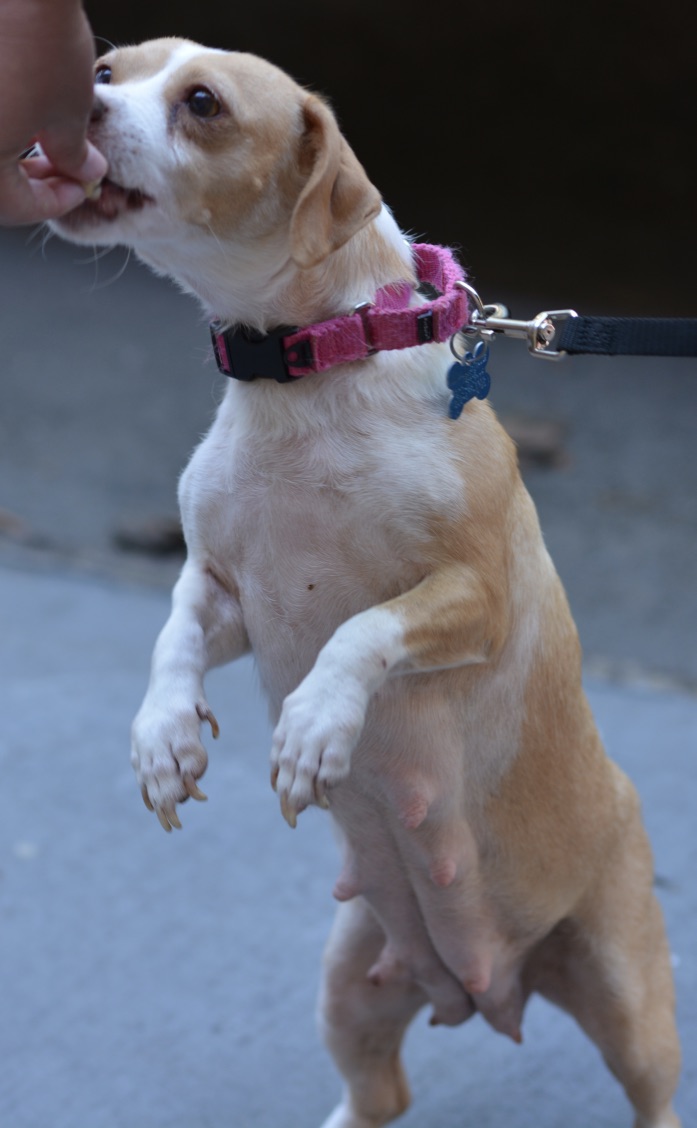 Queen is a lover! She loves to be held and give kisses. She is friendly and outgoing.
She is 22 pounds, but recently had a litter so she still has a bit of baby weight left! Our guess is that she is 3 years old and a Beagle Chihuahua mix - a Cheagle? Queen is a sweet and loving girl who will give the best kisses. She smiles all day and has the cutest wiggly butt. She loves people so much that she go up to everyone on the street to say "hi". She's very social! A home that wants to take her everywhere is her ideal family.
Queen was found wandering the street with her sister who was also pregnant at the time. Our rescuers in Puerto Rico scooped them up and took care of them, helping to deliver the babies safely! Queen is currently being fostered in NYC.
For more information on Queen please email Willa@ALRcares.com and complete an application on our website www.ALRcares.com