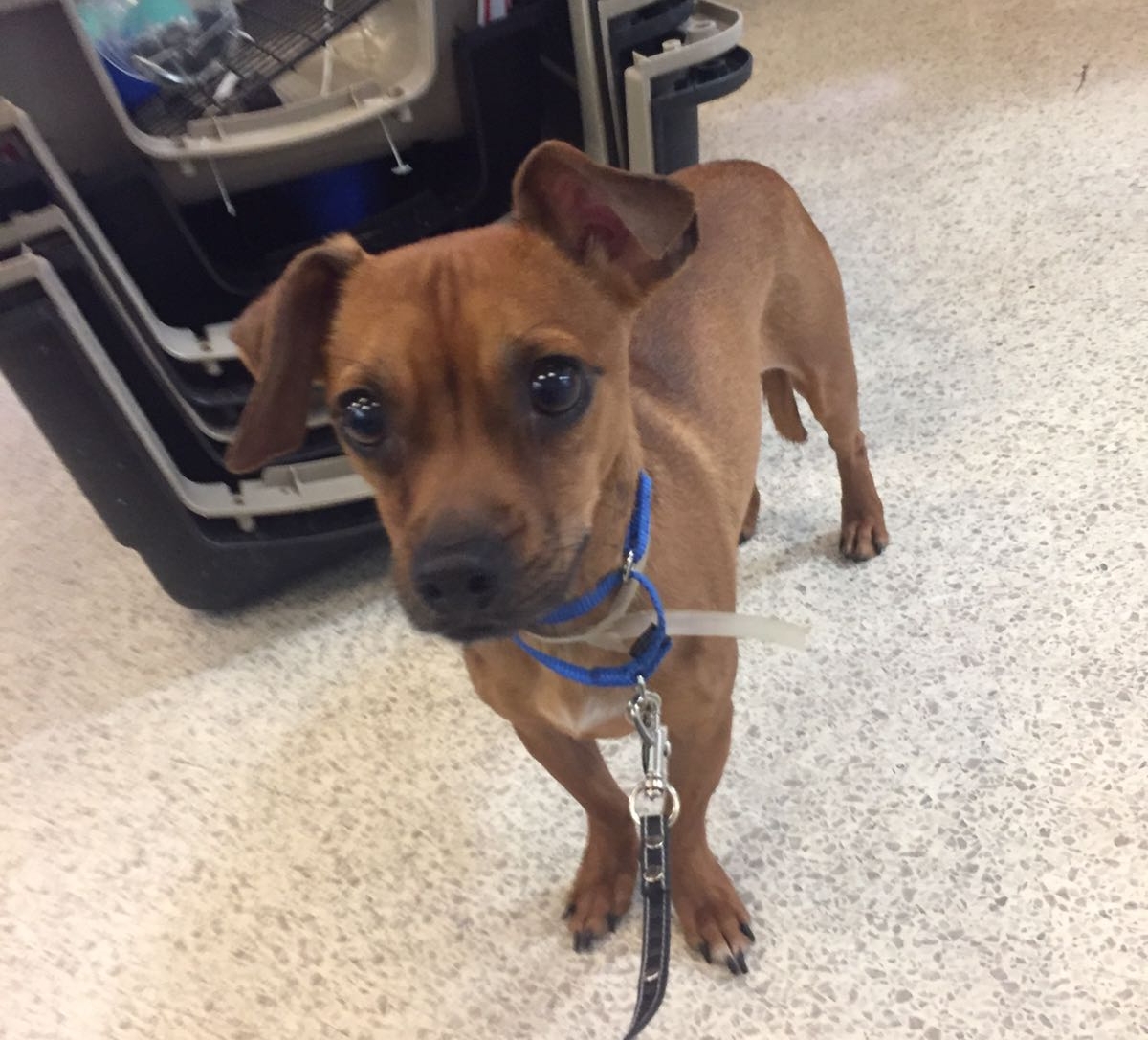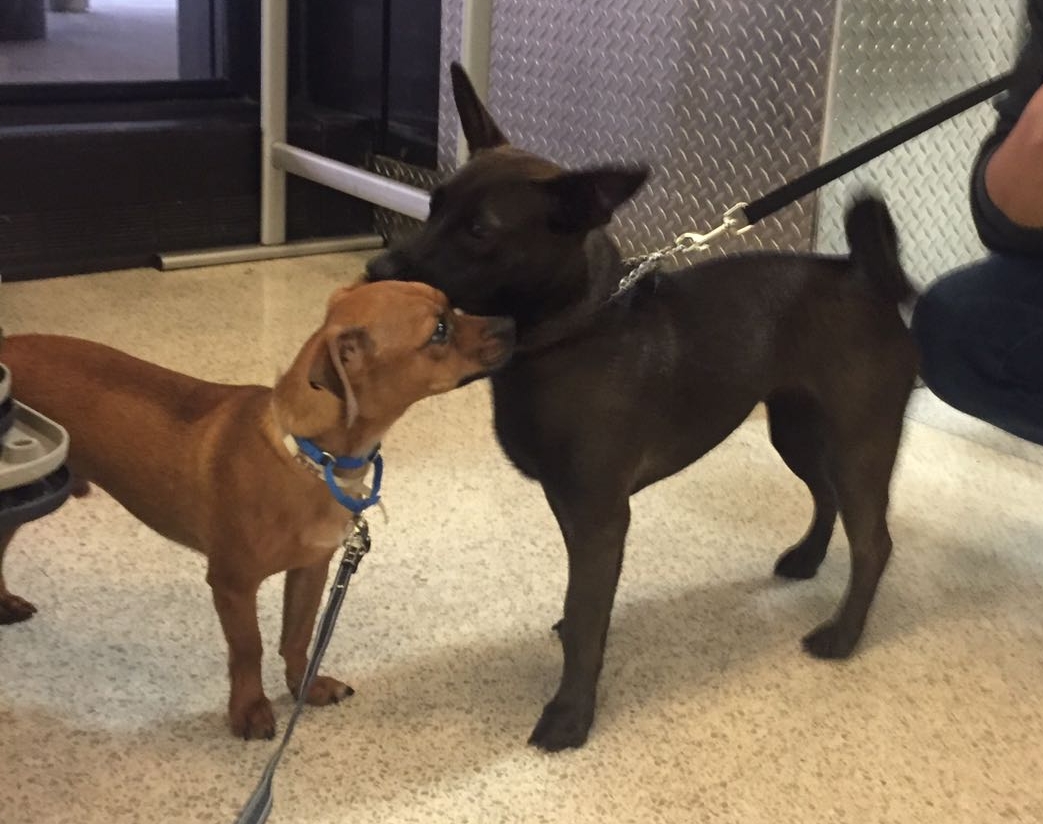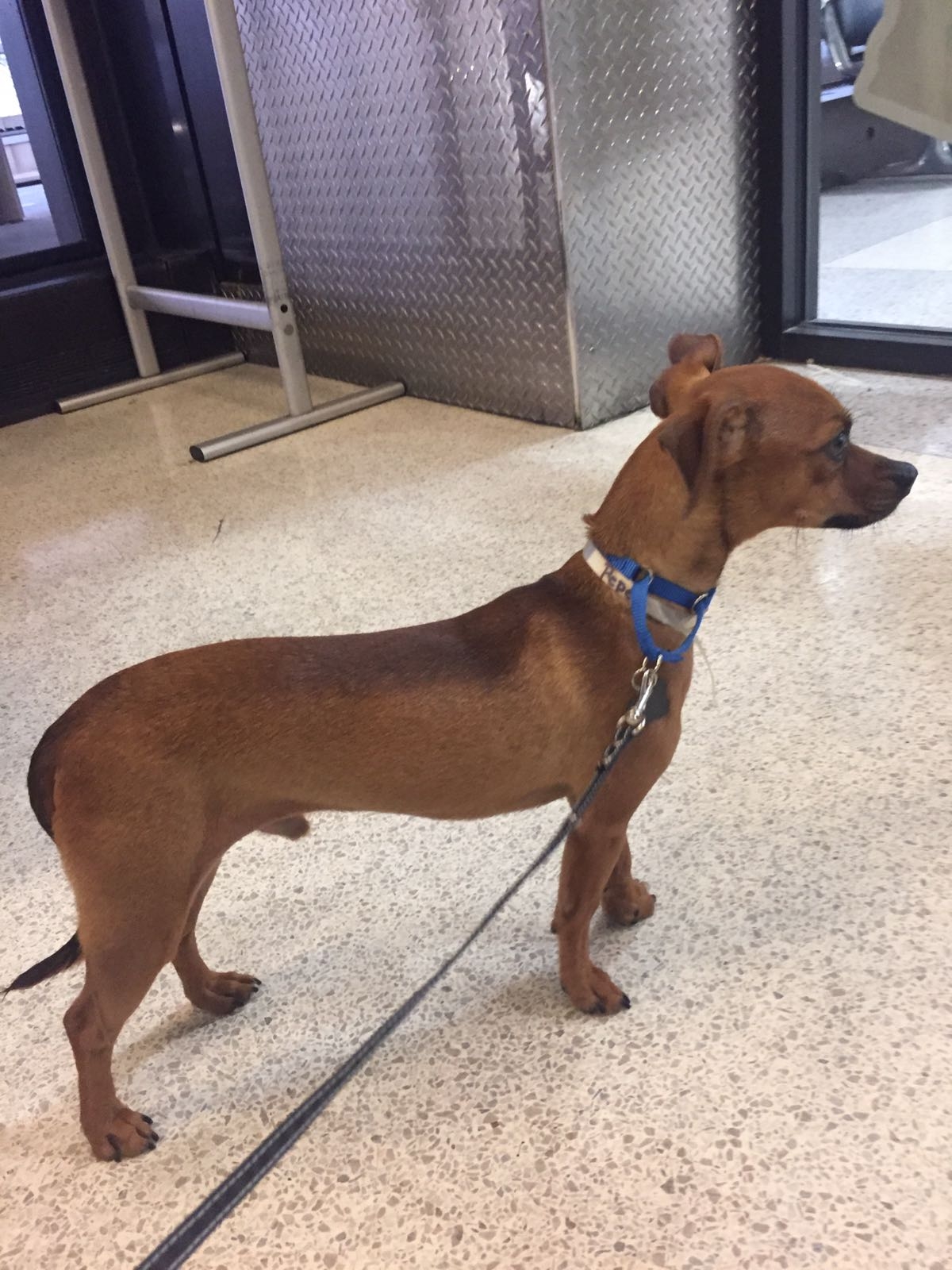 Introducing Pepe!
Pepe has a little dachshund body, floppy ears that point in all different directions, and the cutest bowlegged stance. We think he's destined for internet stardom! How could anyone resist that face?
Pepe is on the calmer side for a young pup and loves to find a lap to cuddle in. He loves all people, is great with other dogs, and we think he would like having a cat sibling as well.

Pepe is a year old and weighs 12 pounds. He is neutered and up to date on his shots. Pepe is ready to meet his new family— could it be you?