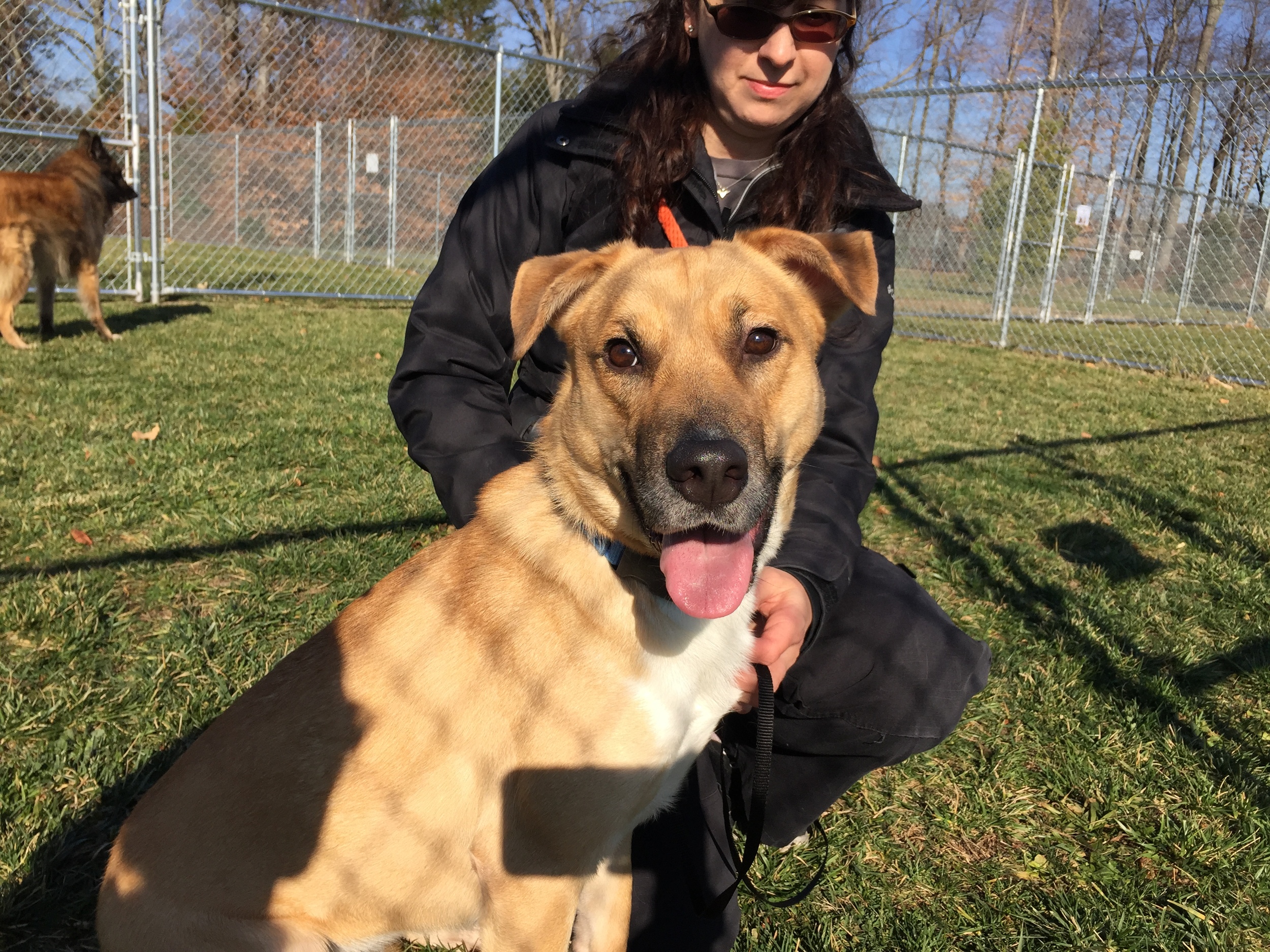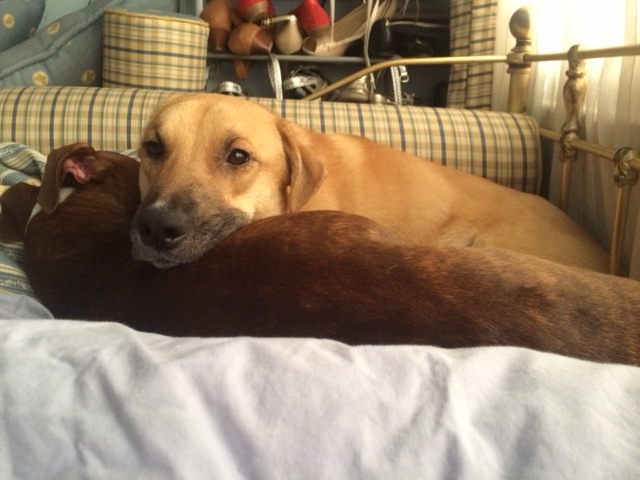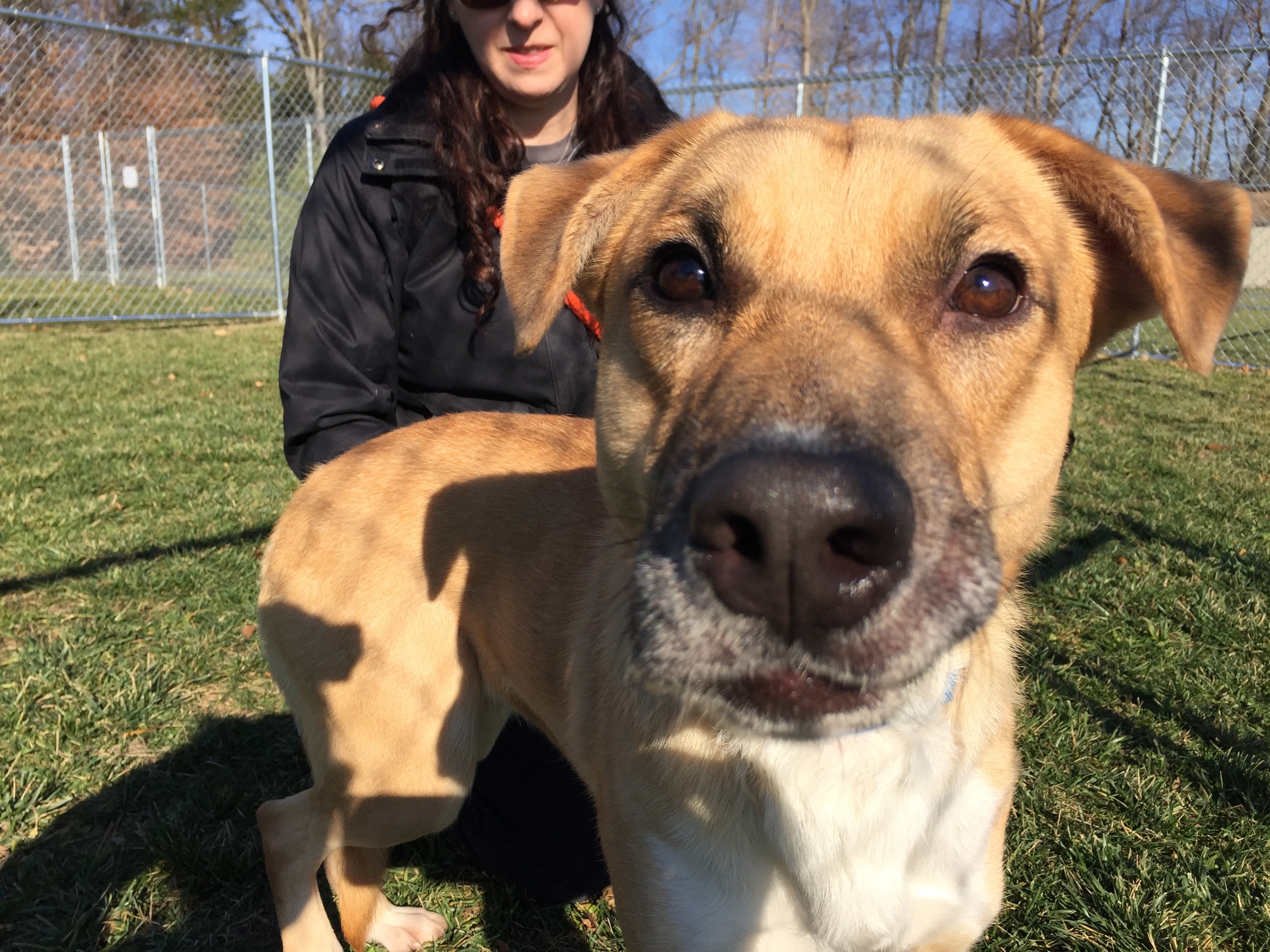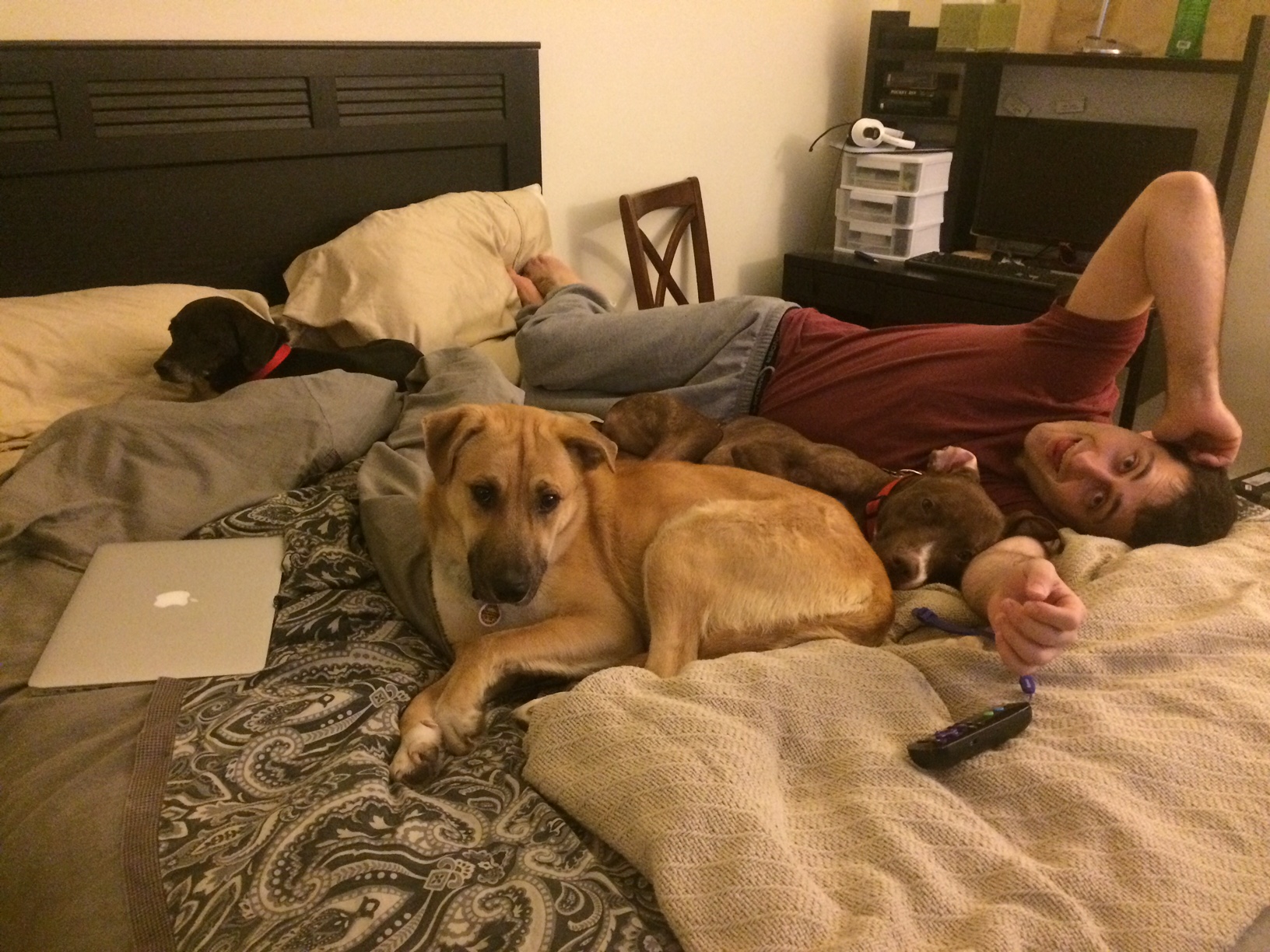 Meet Olivia! She is extremely sweet and goofy! She is 1.5 years old and 38lbs.
Olivia was rescued as a stray on the streets. She is lucky to be alive. Despite her sad start at life, Olivia is SO sweet. We do not think she has a mean bone in her whole body.
Olivia is goofy, loves to play, and is great with other dogs and all people. She is a very cuddly and affectionate girl. She just loves a good snuggle.
Olivia is very shy, but absolutely LOVES the people she knows. She is extremely loyal and affectionate once she knows you.
Because of Olivia's shyness, she went through training at a rehab center for shy dogs. Her training has taught her that strangers and loud noises aren't THAT scary, and helped her gain some confidence. Again, Olivia is NEVER aggressive. Only timid. She graduated the behavior program with flying colors.
Since Olivia is shy, we are looking for a calmer home in the suburbs or the country. A loving home that can help her continue to gain her confidence. She will repay you with endless cuddles and love.