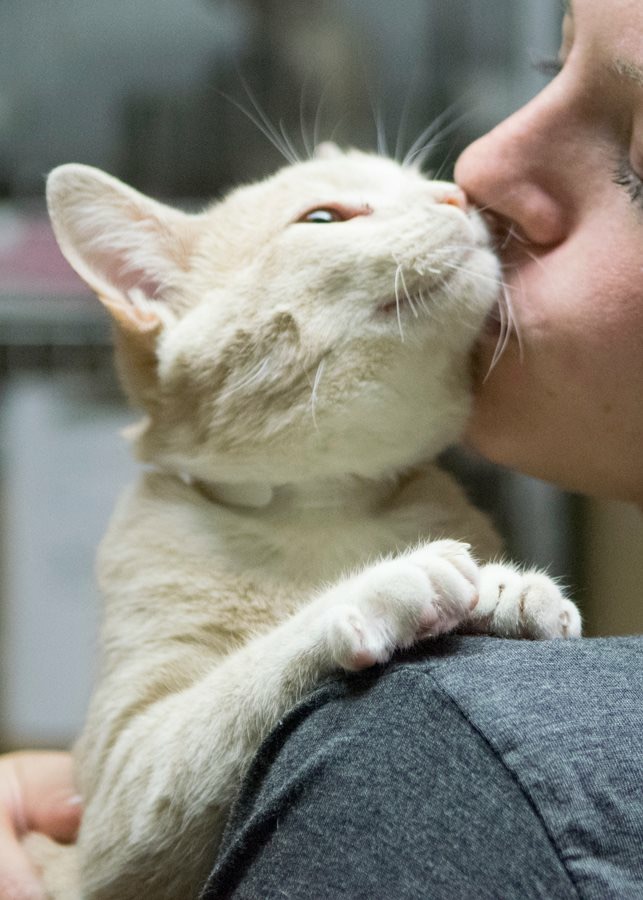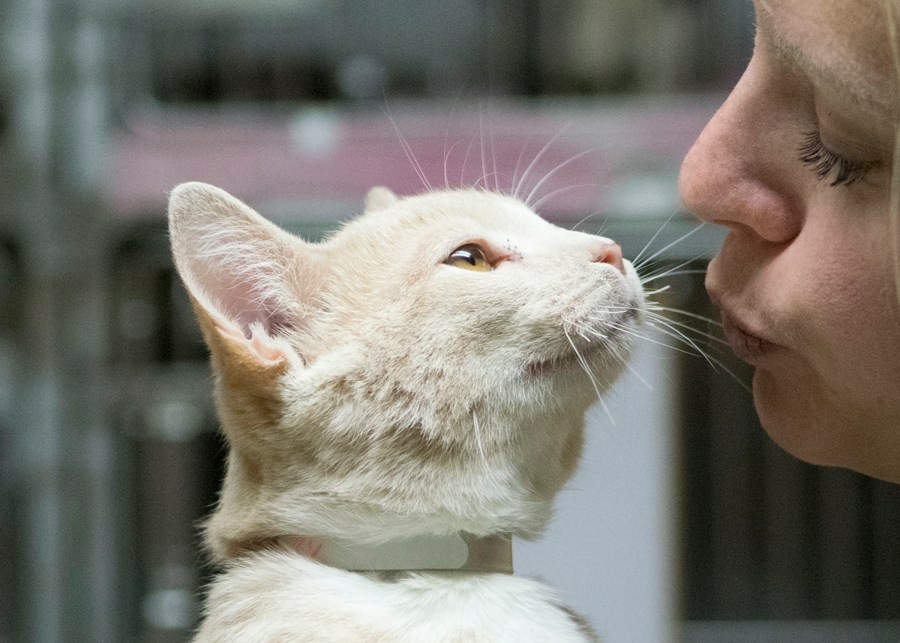 Mickey is the sweetest cat around! He is 6 months old and 7 lbs.

We found Mickey at only a couple days old. The rest of his family had passed away, but there was little Mickey, just a few days old.

We took Mickey in, not knowing if he would survive. He was bottle fed for weeks, and not only did he survive but he is the healthiest boy with an amazing personality!

Mickey is GORGEOUS! He is white, with just a hint of orange. Such a handsome little boy.

Because Mickey was raised by people, he is very used to being handled and loves EVERYBODY. A total love bug. He loves to cuddle and is the loudest and strongest purrer! He just purrs away. Such a happy little boy.

Mickey is goofy and loves to play. After he plays, he will fall asleep in your lap- still purring!

Mickey likes both cats and dogs, and will try to play and/or snuggle with both.

For more information about Mickey, please email Julie@ALRcares.com and fill our an application on our website www.ALRcares.com.