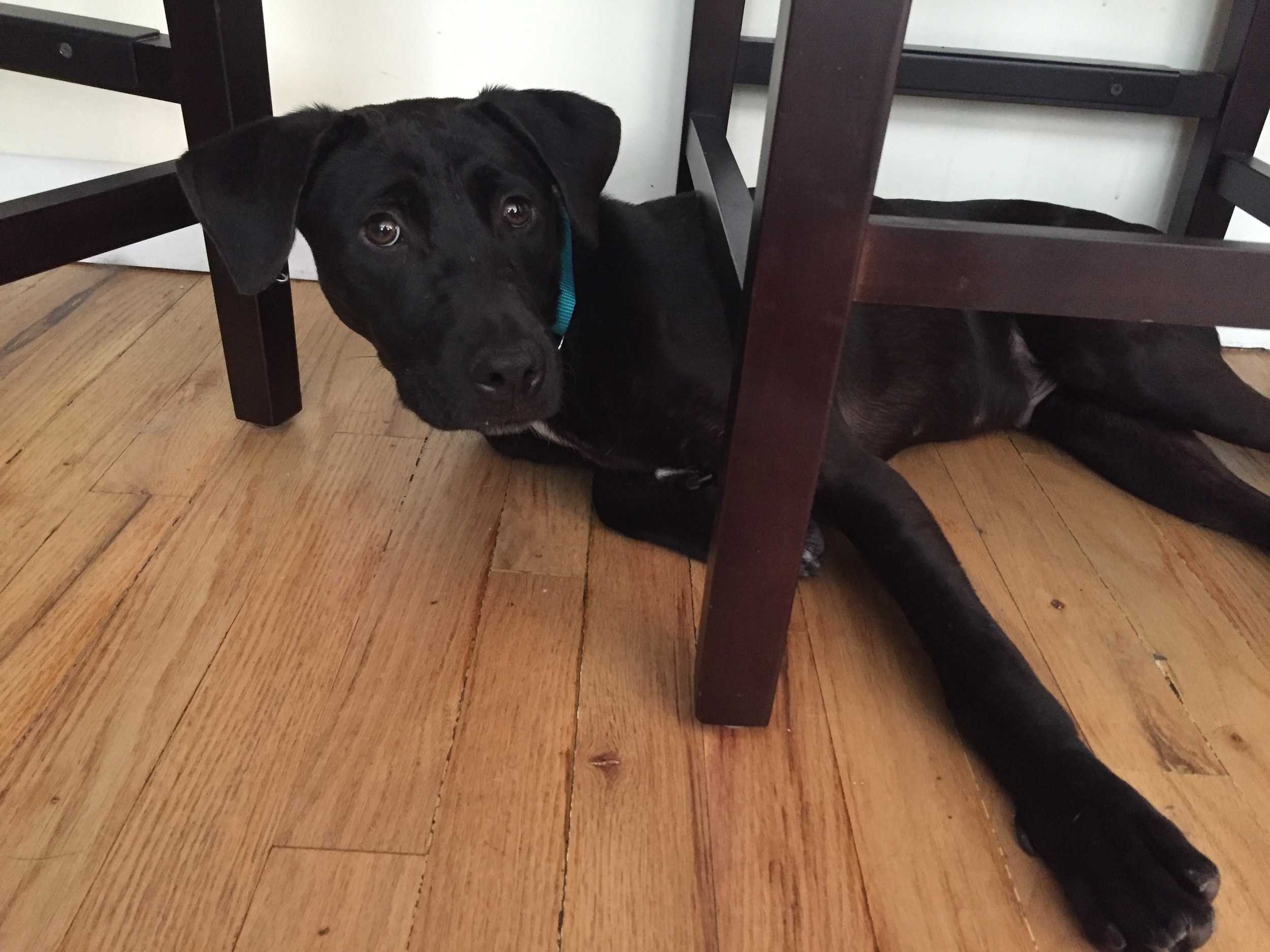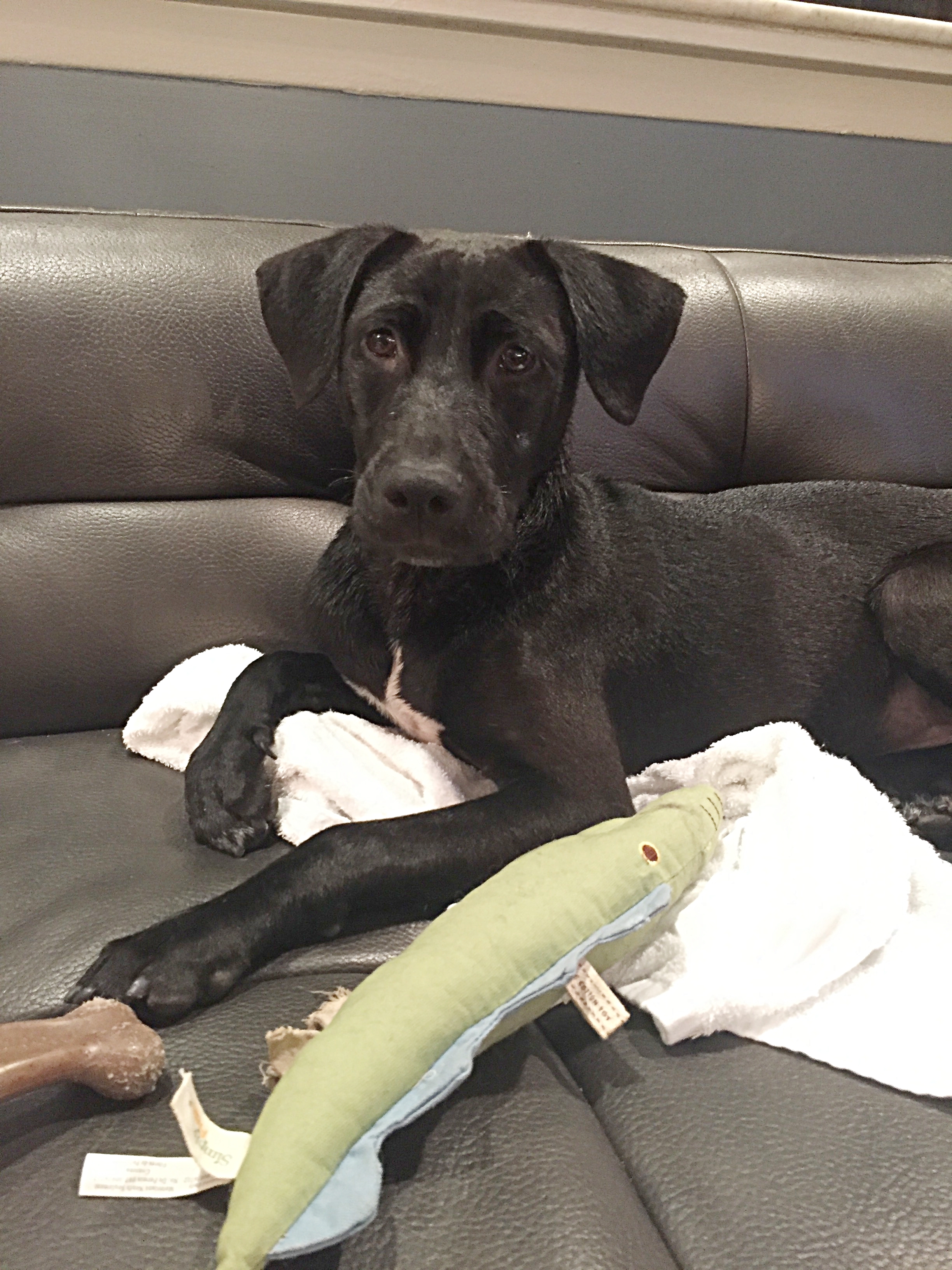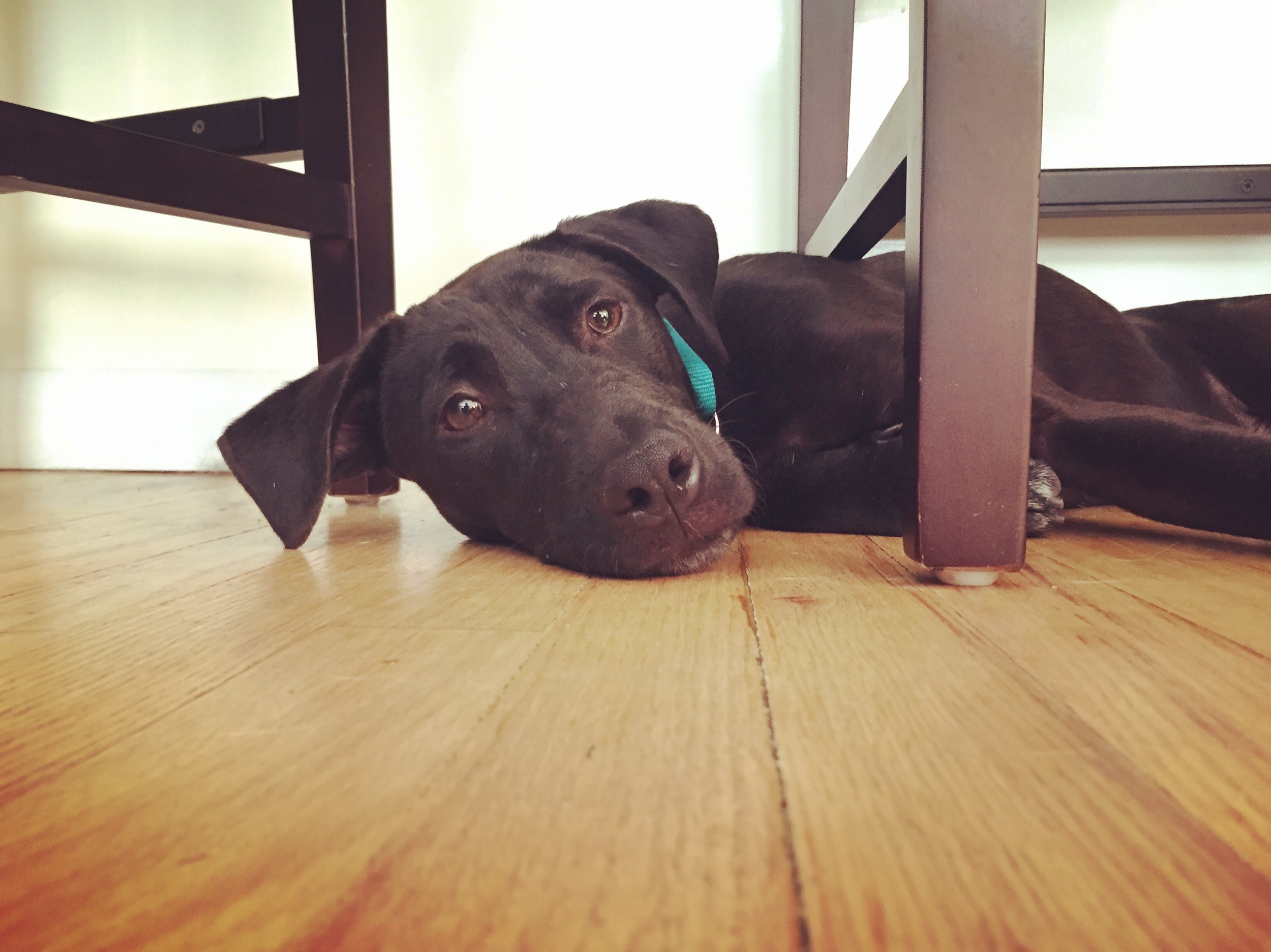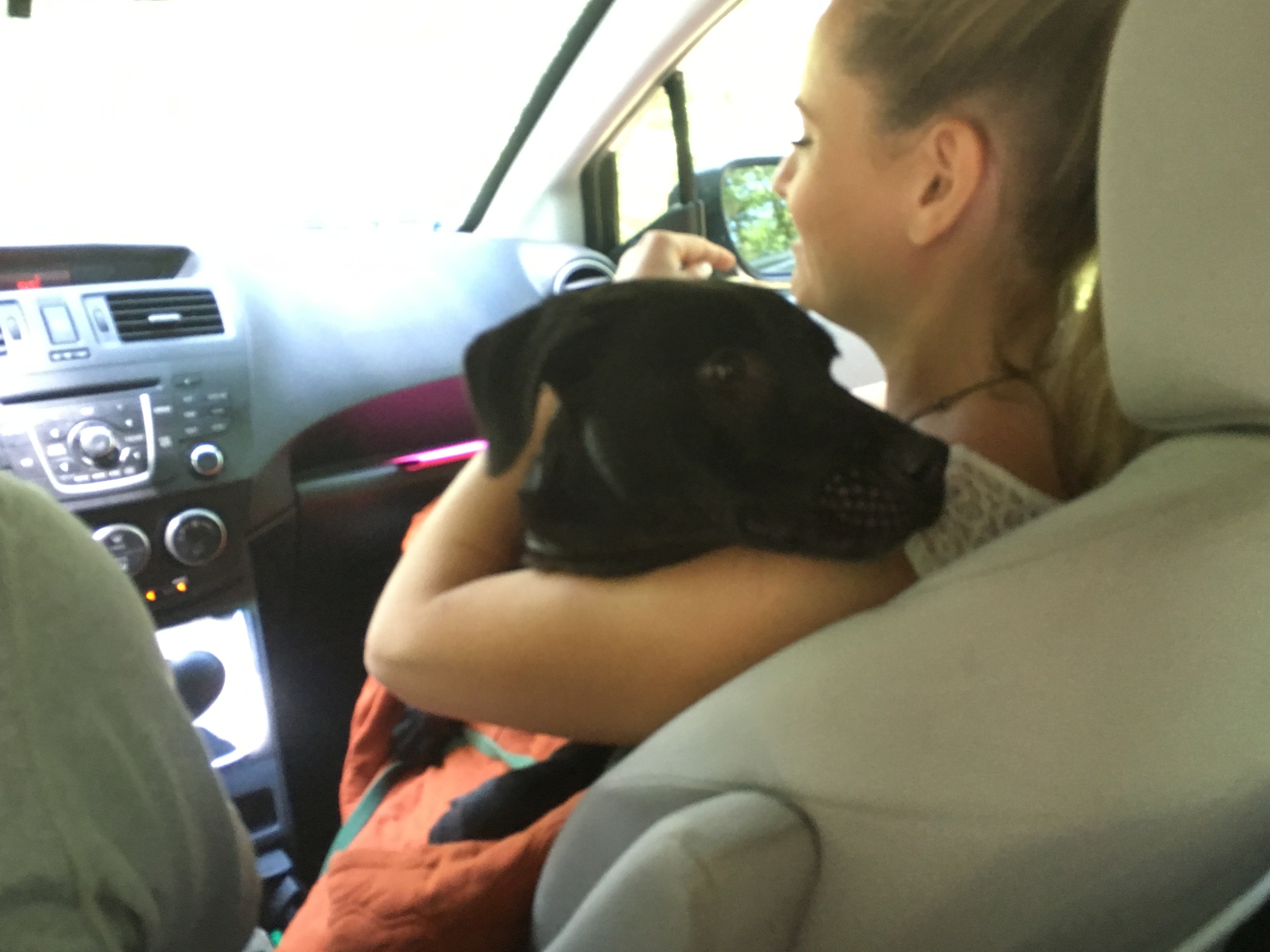 Max is 8 months old and 30 lbs.

Max should only grow a couple pounds bigger, he is the perfect size- not too big and not too small.

Max was rescued as a newborn in Puerto Rico with the rest of his litter. The litter was sent to a shelter on Long Island, and all of his siblings were adopted. But Max was shy, hiding in the back. He was always over looked, just for the sole fact that he is timid.

Now, a few months later and Max is back with us, in a foster home in NYC. He is loving life. He is still timid, but getting more and more confident everyday.

Max does not have a mean bone in his body. He is just scared that someone is going to hurt him. But once he sees you are nice, he is your best friend.

Max LOVES other dogs, following them around, playing, snuggling, etc. He would absolutely love to have a furry brother or sister. Max is also good with cats and kids. Though, since Max is shy, calmer or older kids would be best.

Max needs a loving family that will be patient with him and let him see that the world isn't scary. Max is actually a very fast learner, and just wants to please you.

He is crate trained, well behaved, neutered, up to date on his shots, and ready to find his forever family.

If interest in Max, please fill out an application and email Julie@ALRcares.com.