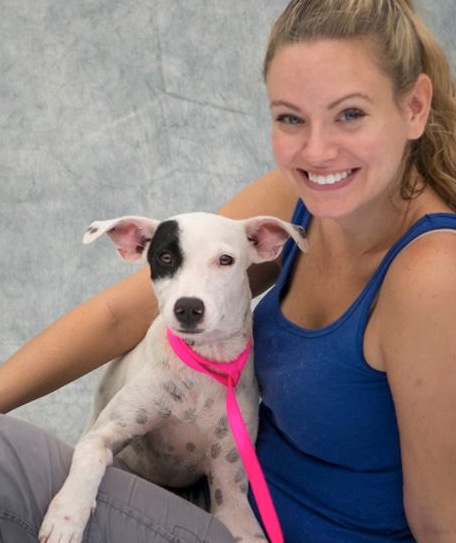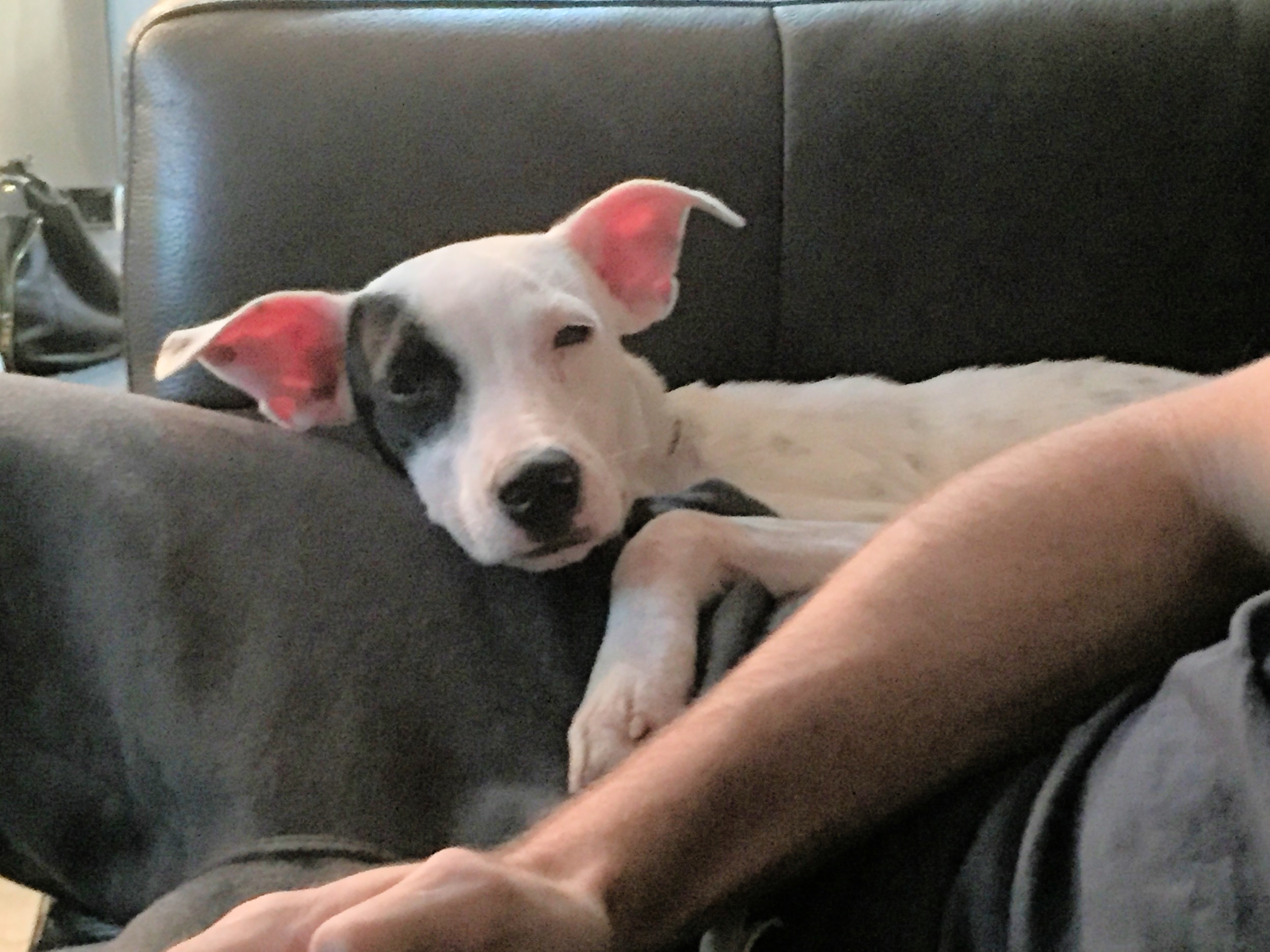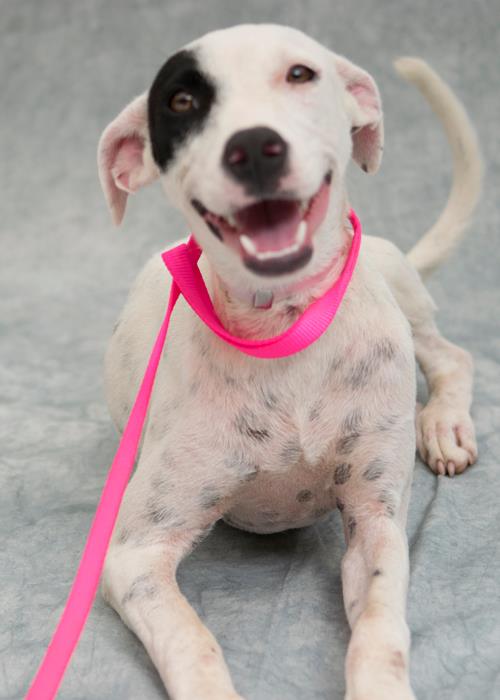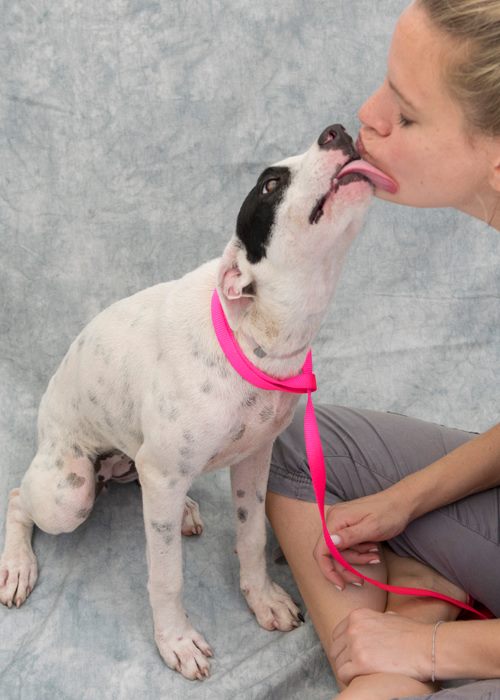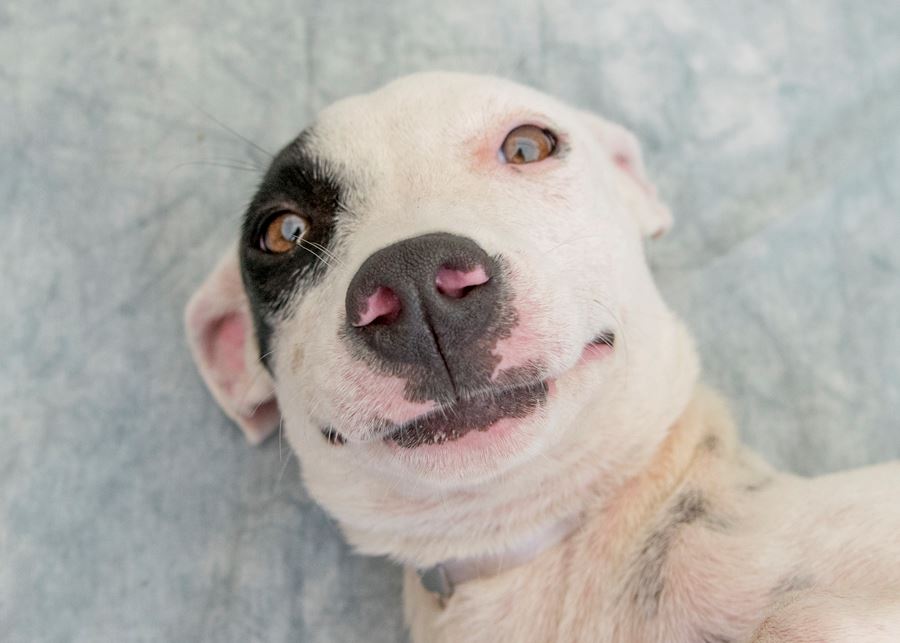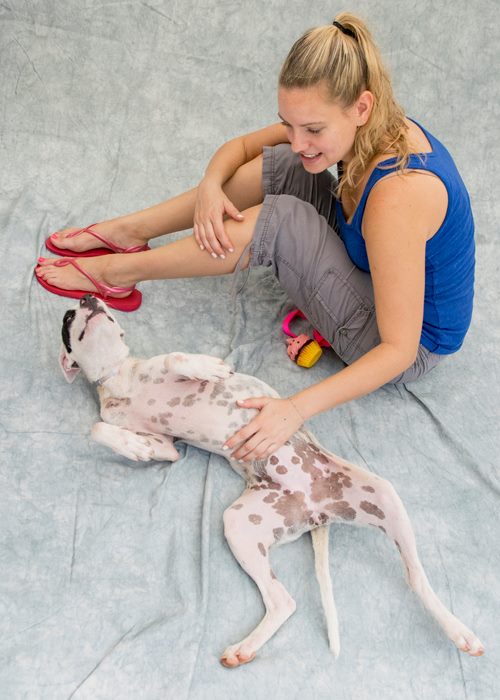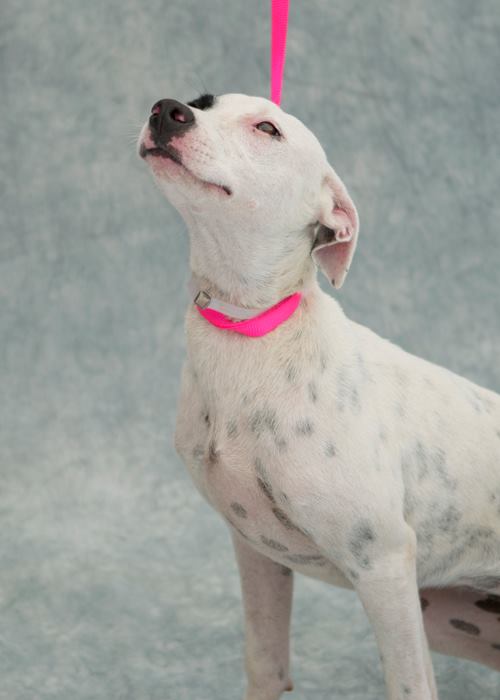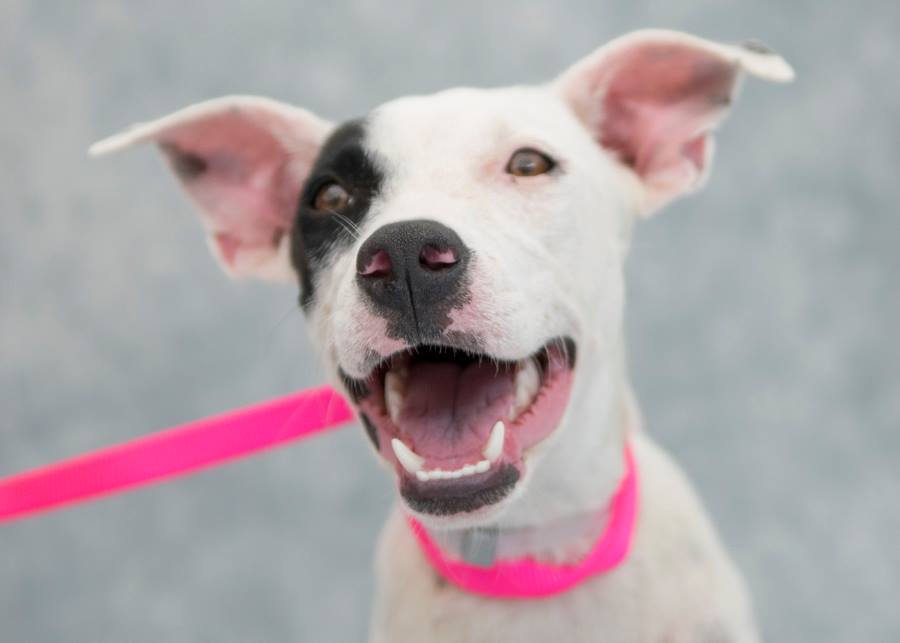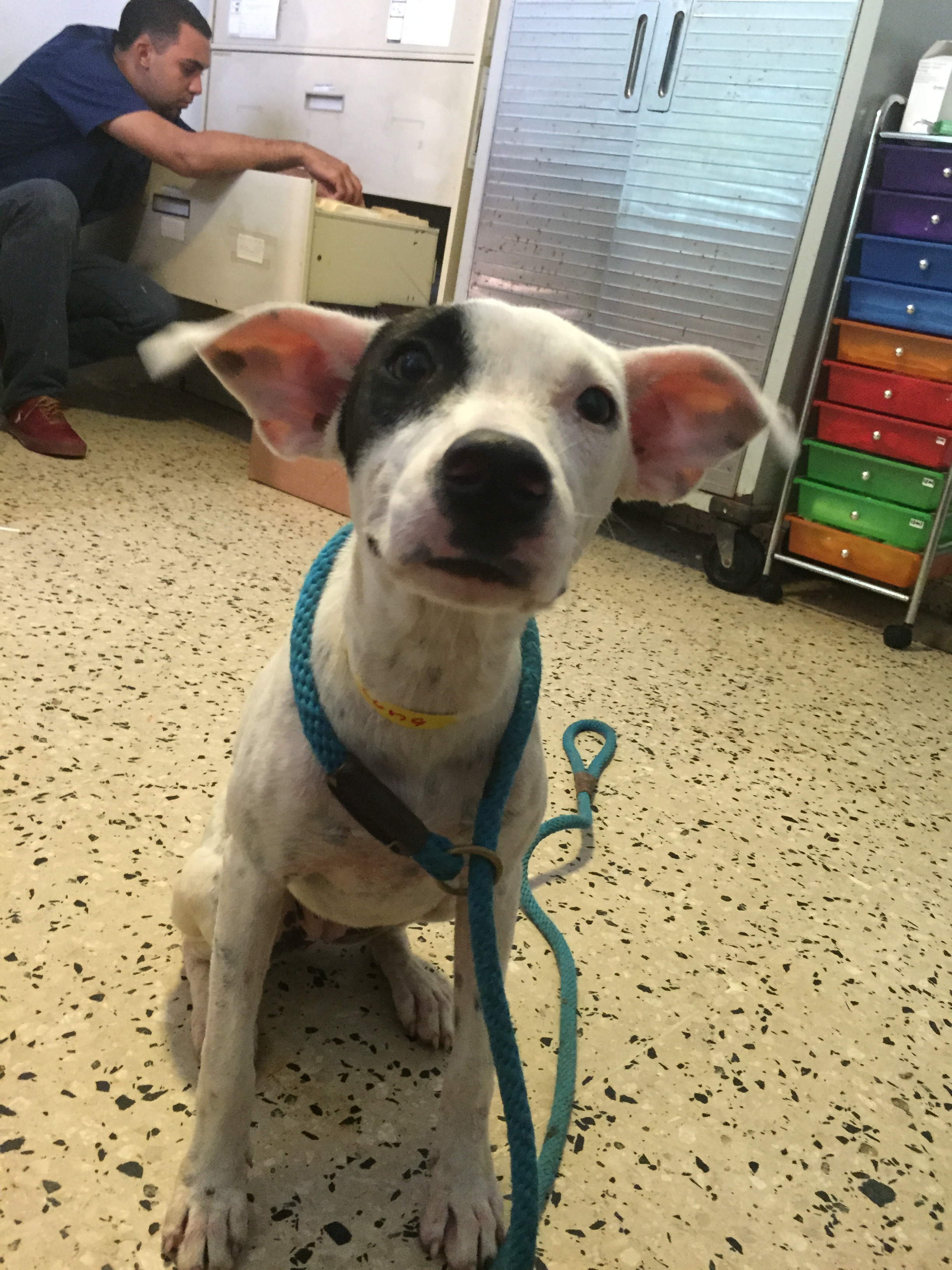 Meet Luna, and all her cute spots!

Luna is 1.5 years old and 36 lbs. She is extremely affectionate, loving, and playful. Luna is such a goofy girl. She loves to pounce on her toys, and bring them to you. She is hilarious to watch.

Luna has some energy, so she would love to go running or go to the dog park.

Luna loves other dogs and all people. Both men and women she will shower with kisses. Kids tend to scare Luna, so she would rather not live with them. But she passes them nicely on the street.

Luna needs a strong leader, who will tell her what is good for her, and what is bad for her. She likes to be submissive, and does much better if her parent gives her rules.

For instance, she would chase the cats she is being fostered with (she has some prey drive). But when her parents corrected her, that behavior is now gone. She really needs someone to teach her right from wrong. All Luna wants to do is make you happy.

Luna has some fear anxiety of strangers. When some strangers approach, she growls at them because she is scared. Once she knows the person, she is their best friend. That is why she needs a strong leader, who she can follow, and who will correct her when she growls.

Luna is housebroken and very well trained. She knows many commands such as sit, down, stay, heel, etc.

Luna is spayed, up to date on her shots, healthy, and ready to find her family!

For more information on Luna, please email Julie@ALRcares.com
or fill out an application.

Luna is part of our outreach program and is with Southampton Animal Shelter Foundation out in the Hamptons (Long Island).