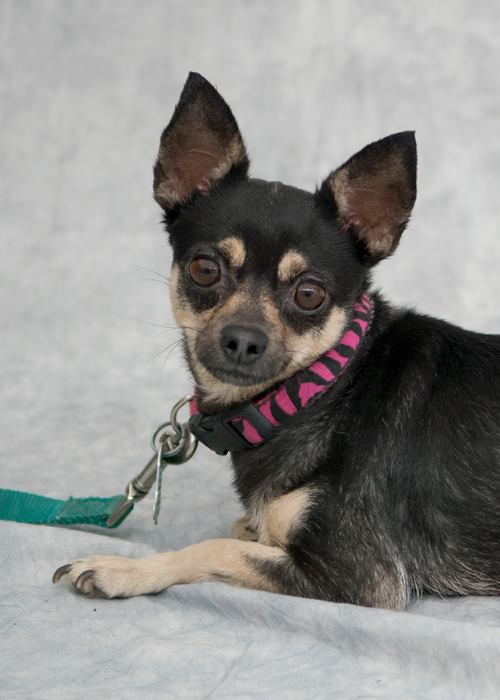 Lula is a tiny, sweet, loving 4 year old girl. She gets along with other dogs (she lives with another in her foster home) and loves all humans, big and small. Kids on the street stop to pet her and she happily will jump in their lap. She is kid-sized after all, weighing only 6 lbs!
Lula has her obedience training down as she spent some time at doggy boarding school. She knows sit, heel, stay, and down. She walks nicely on her leash and is even pretty good off leash. She loves to please and when taken to her foster mom's job, she runs to say hi to everyone. She is playful but does not need much exercise. She is quite content to sit in your lap or curl up in her bed and relax. She also is not much of a barker but when she does (rarely) it's a pipsqueak of a bark. She's not quite guard dog material!
Lula is working on her house-training. We think she was kept in a crate for long periods of time in her prior life so she occasionally has accidents. She'd do well with a small yard or easy access to outside and with someone who is willing to put in the time to help her overcome her past. She is also submissive and will submissive-pee, though that has gradually gone away as she's lived in her foster home.
Lula is a wonderful dog that needs some extra TLC - she's learned a lot already and with some consistent work, she can be the perfect pint-sized companion.