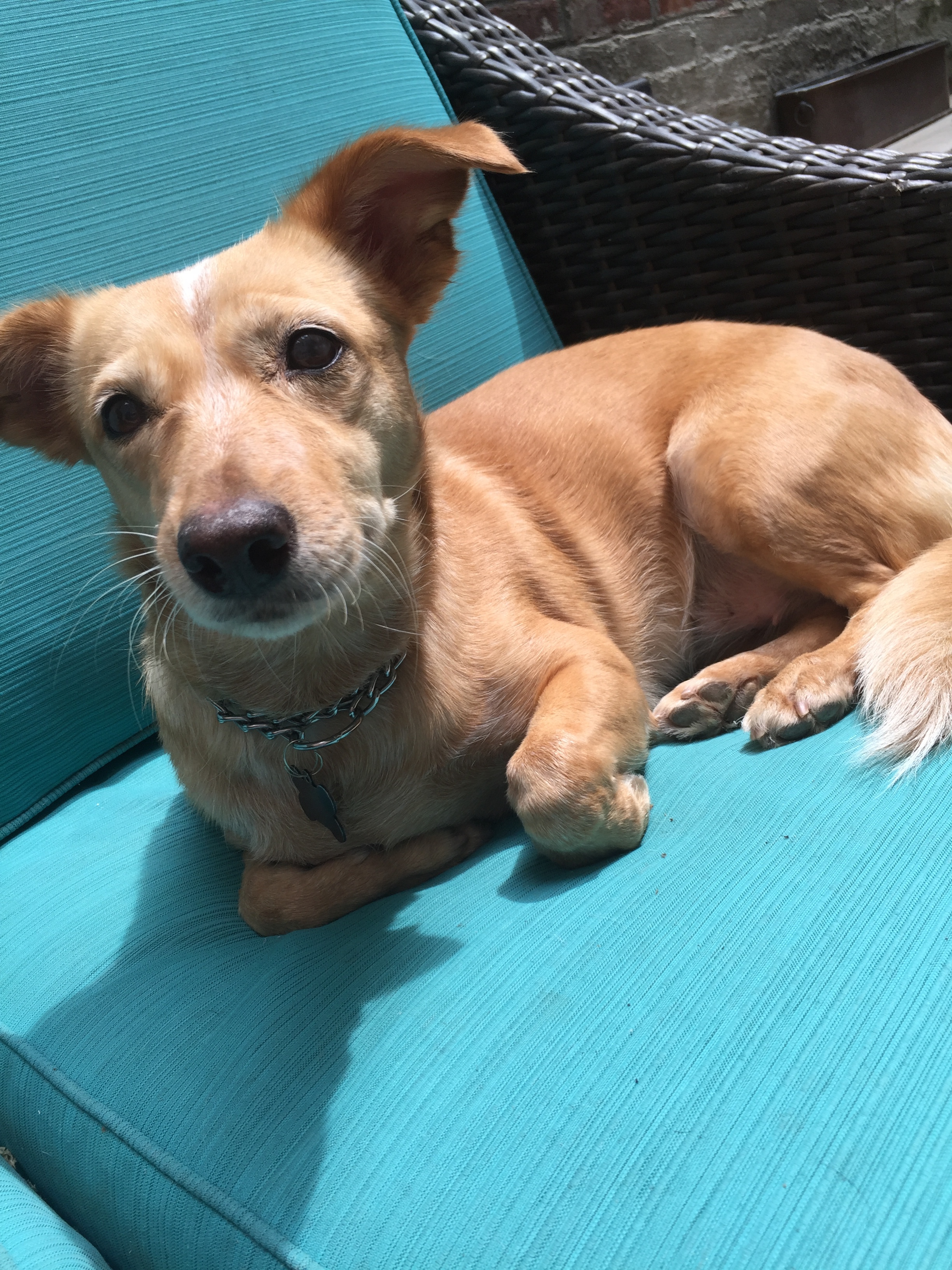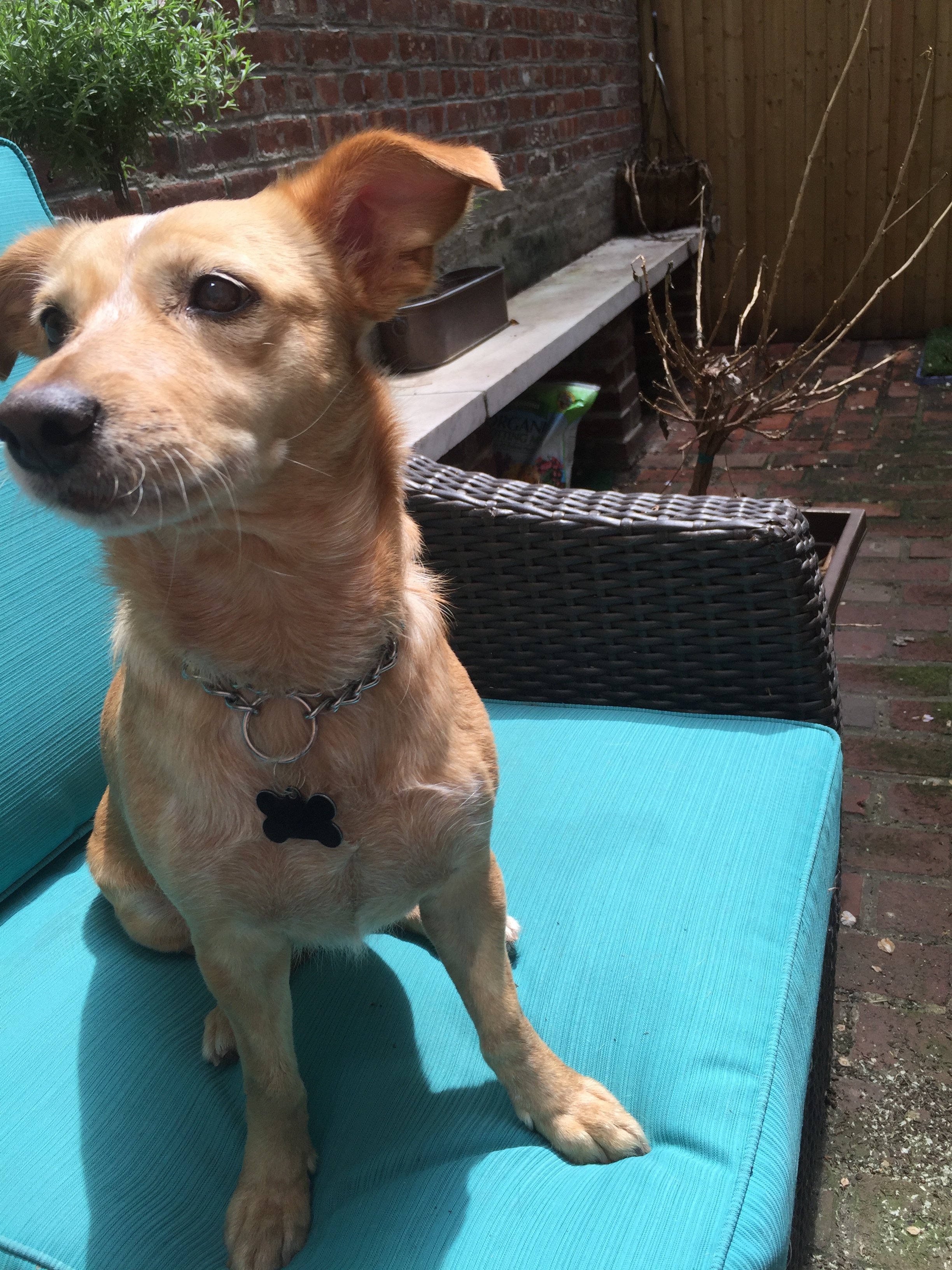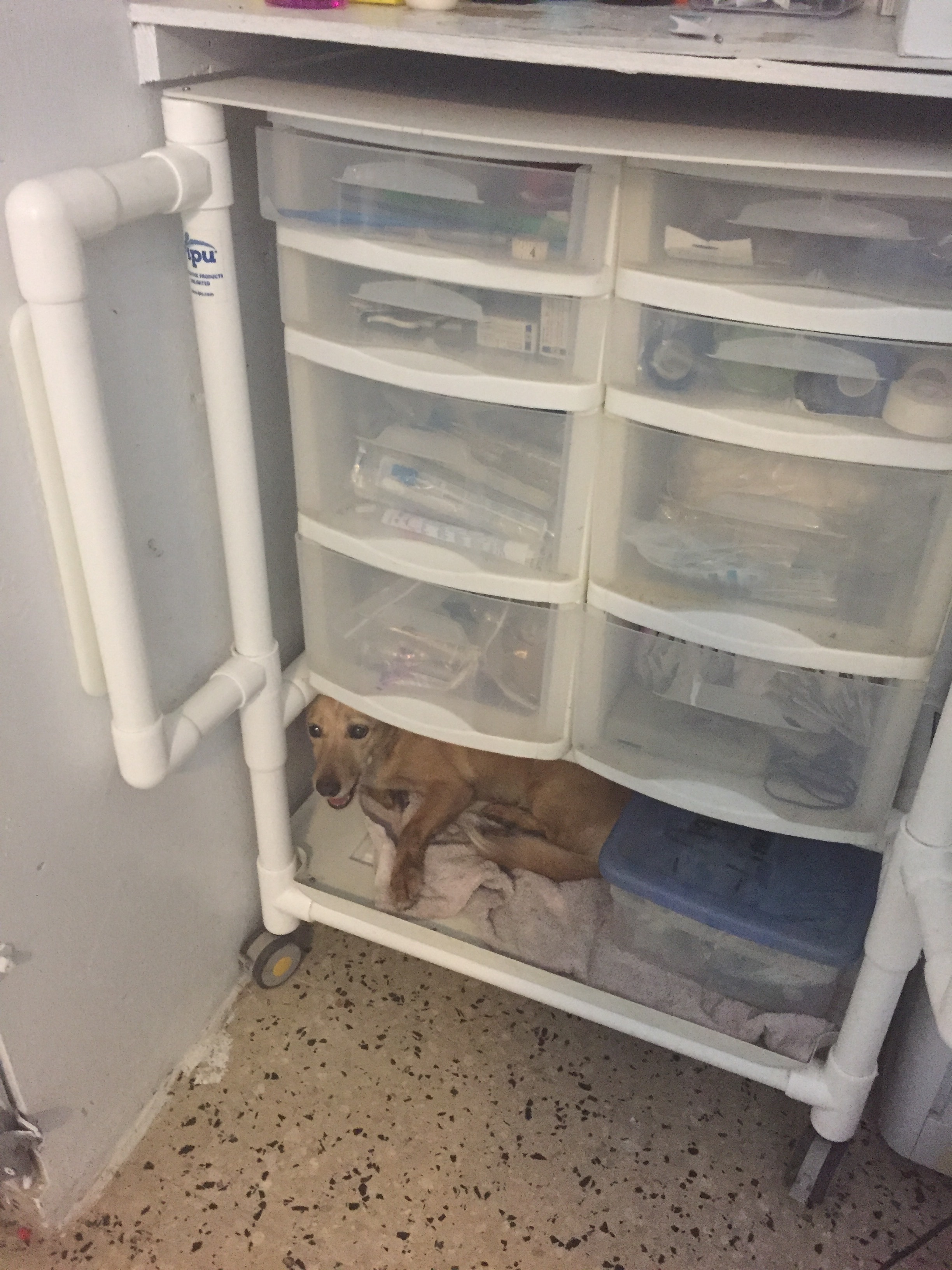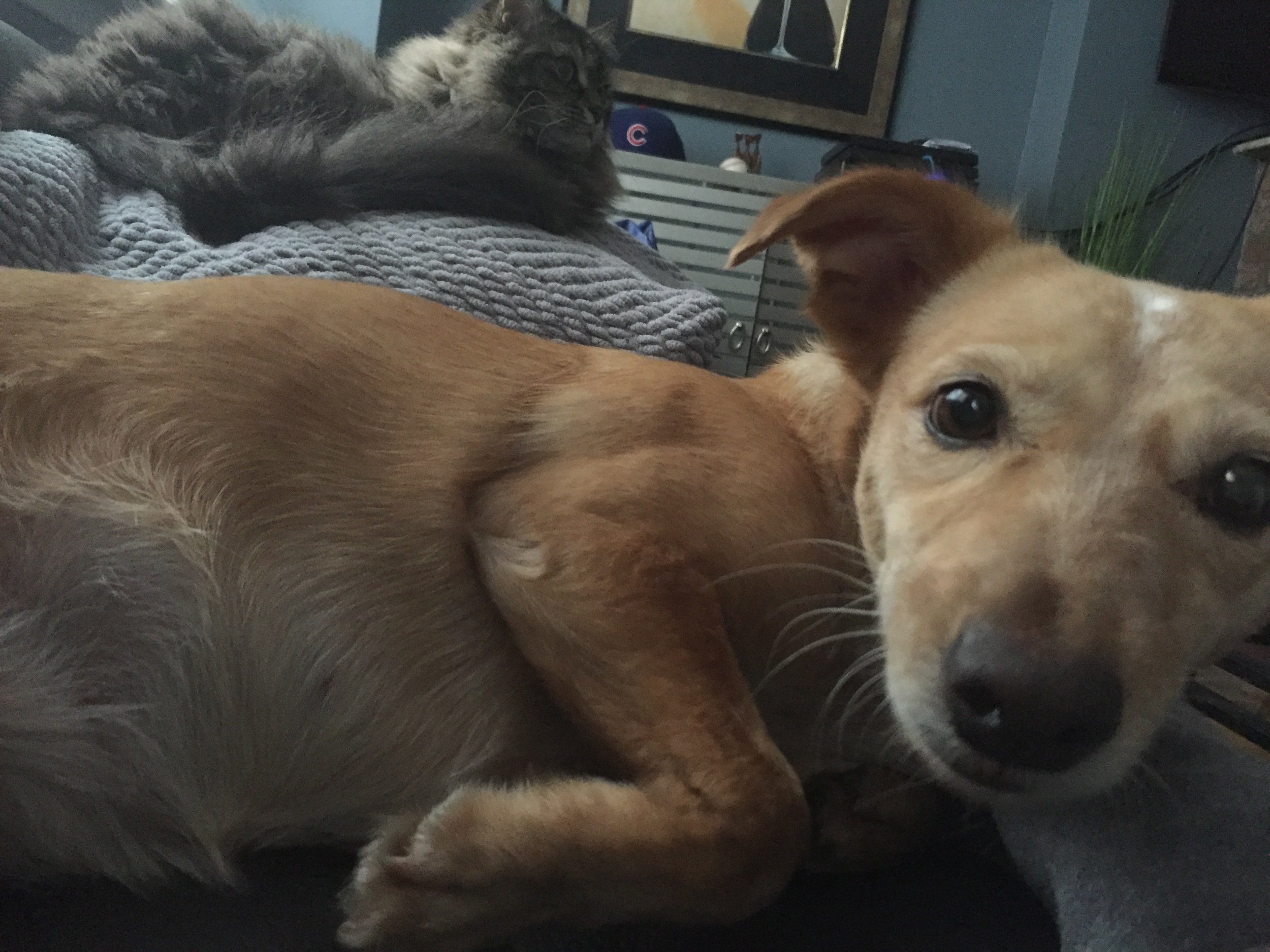 Lucy is 3 years old and 35 lbs. She is MUCH smaller then her weight says. She is a cute Corgi mix, so she is a "low rider"- short and long!

Lucy might be the goofiest dog we have ever met. She is FULL of personality, and just hilarious to watch. She rolls on her back in the grass, flips her toys in the air and tries to catch them, squeezes her body in the smallest spaces (although she has big comfy dog beds everywhere), etc.

Although Lucy is not hyper (she loves her naps), she does love to be social. She would be happiest with some social action daily. Going on a nice walk and saying hi to the passer-bys, going on car rides, going to a friends house or a store, etc... she just loves saying "hi" to everyone she meets. Other then being happy, waggy, and outgoing, she is pretty lazy. She loves just laying watching TV with you.

Lucy is good with all people, other dogs, and cats. She is a very social and sweet girl, though she will push the other animals out of the way in order to get some attention.

Lucy also does very well with kids. But, older kids would be preferred as Lucy has to learn some basic manners. She gets SO excited when you come home, she jumps on you (which could knock a young child down). This behavior could be curbed with just a little training.

To learn more about Lucy, please fill out an application and email Julie@ALRcares.com.