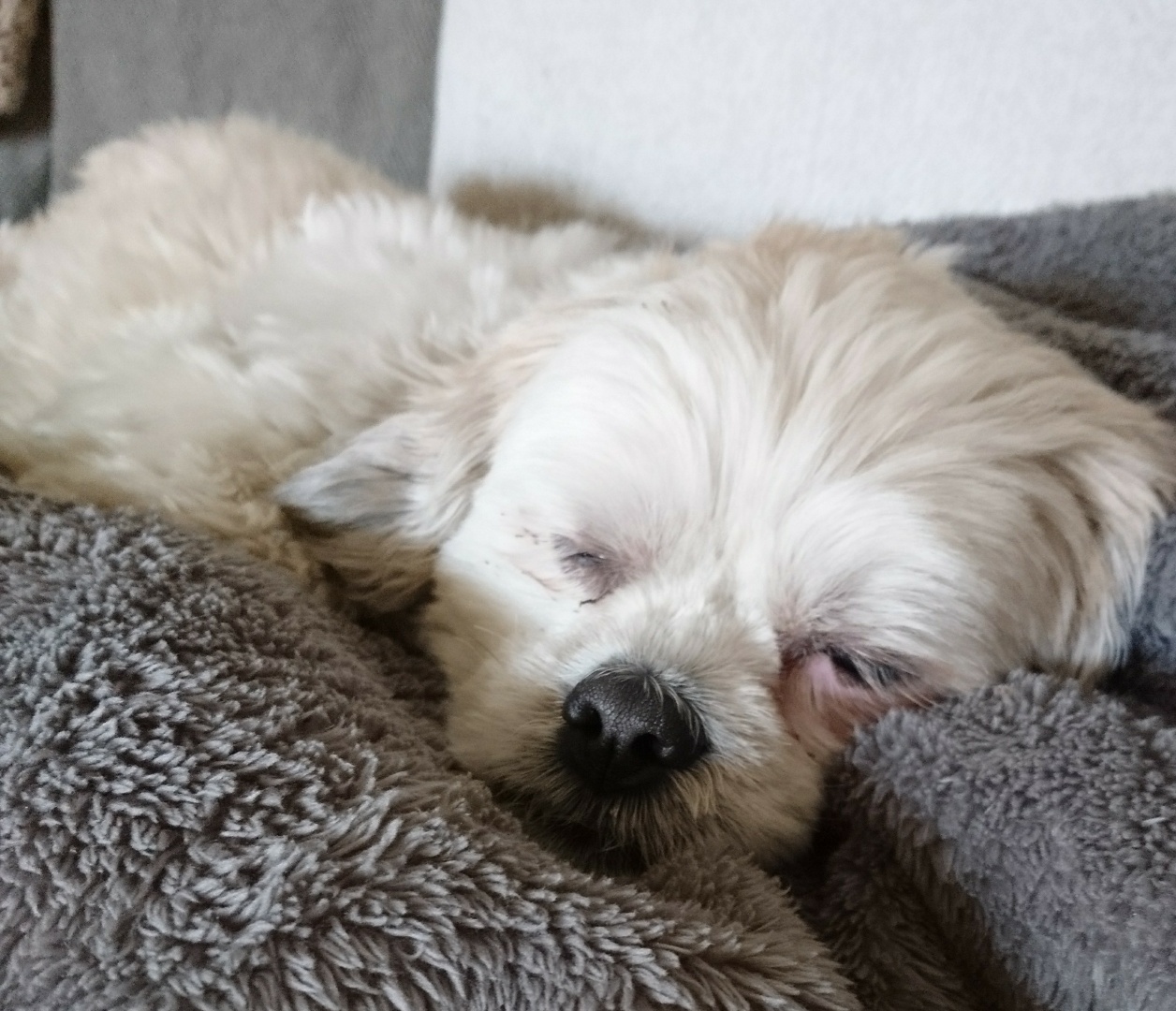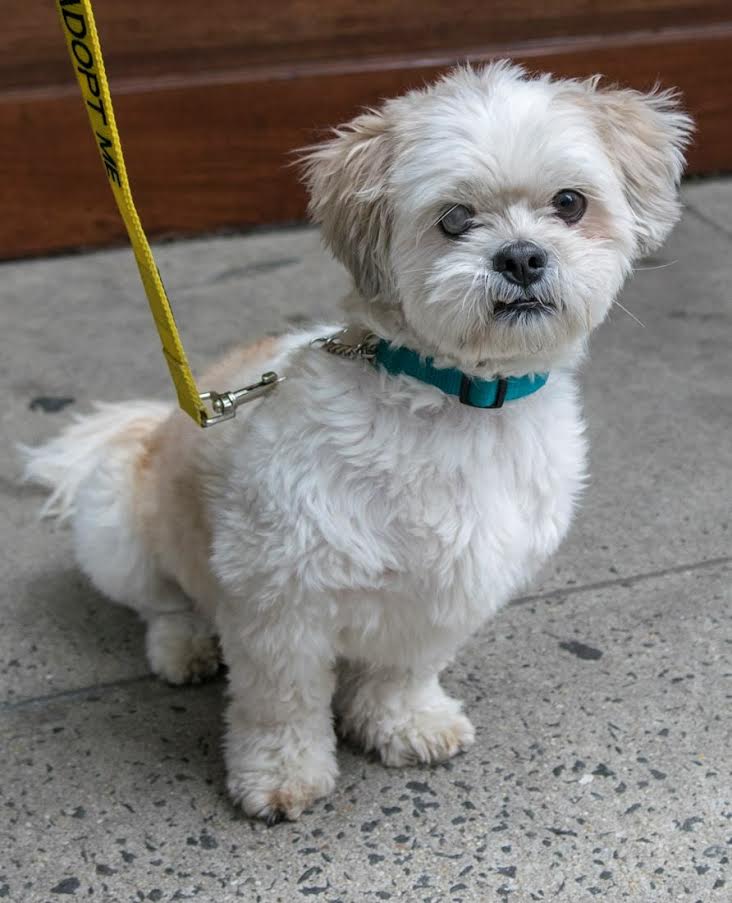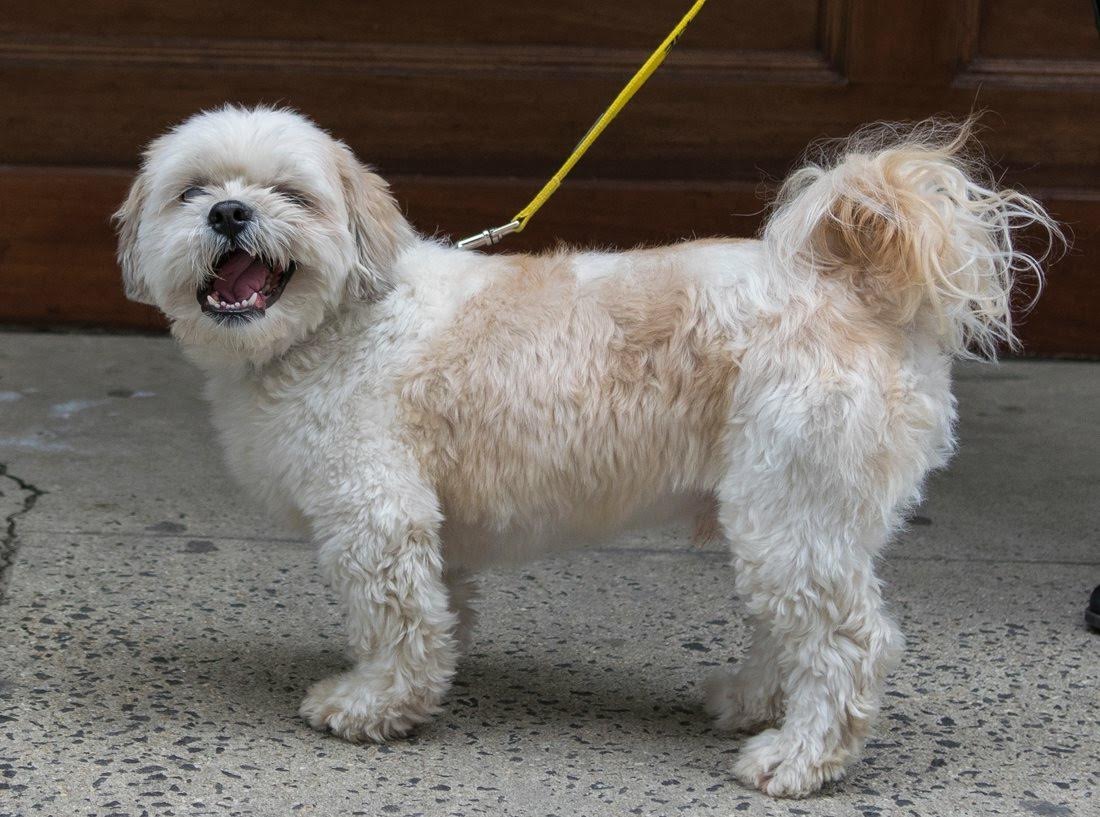 Governor is 3.5 years old and 15 lbs. He is a cute shih tzu (which means he is a "hypoallergenic" breed). He is goofy, fun, happy, waggy, funny, adorable, sweet, and affectionate. Just a really great little boy.
Although governor is small, fluffy, and adorable, he does need his exercise. He loves long walks and even jogs. He is much happier when he gets time to explore or run around. He does has little legs, so he doesn't need to run for miles. He also has a BIG personality, so he will need a parent that gives him rules and guidance. He can try to take charge if someone lets him. He is hilarious with a big personality.
Governor is currently being fostered on the Upper West Side in New York City.
Governor was found under a truck in a parking lot in Puerto Rico. He was in awful shape: Skin and bones, hairless, cuts all over him. And he had trauma to his eye. Despite his horrible condition, he was still wagging his tail and very friendly.
We didn't know if Governor would survive. We rushed him to the animal hospital where he spent a few weeks getting healthy and gaining his strength. He then came to our shelter for the rest of his recovery. He is now a healthy and happy little boy. The only reminder of his past life, is that he is blind in one eye. The eye is healed and causes him no pain. He has been deemed totally healthy by multiple vets. He is a spunky, happy, and goofy boy.
Because of Governors past life, he does have some resource guarding with people he does not trust. If you are his parents, you can take bones and his food away no problem. But if you are a stranger or someone he does not trust, he will growl at you. Same thing goes for dogs walking on a leash. He has growled at some walking by. But he does well in doggie daycare when everyone is off leash. So it is just a leash thing.
Although governor likes kids, because he doesn't like strangers near his food, we would rather him go to an adult only home.
If you are looking for a great companion and a best friend, Governor is your man. If you are his person, he will love you forever.
For more information on governor please email Julie@ALRcares.com and fill out an application.