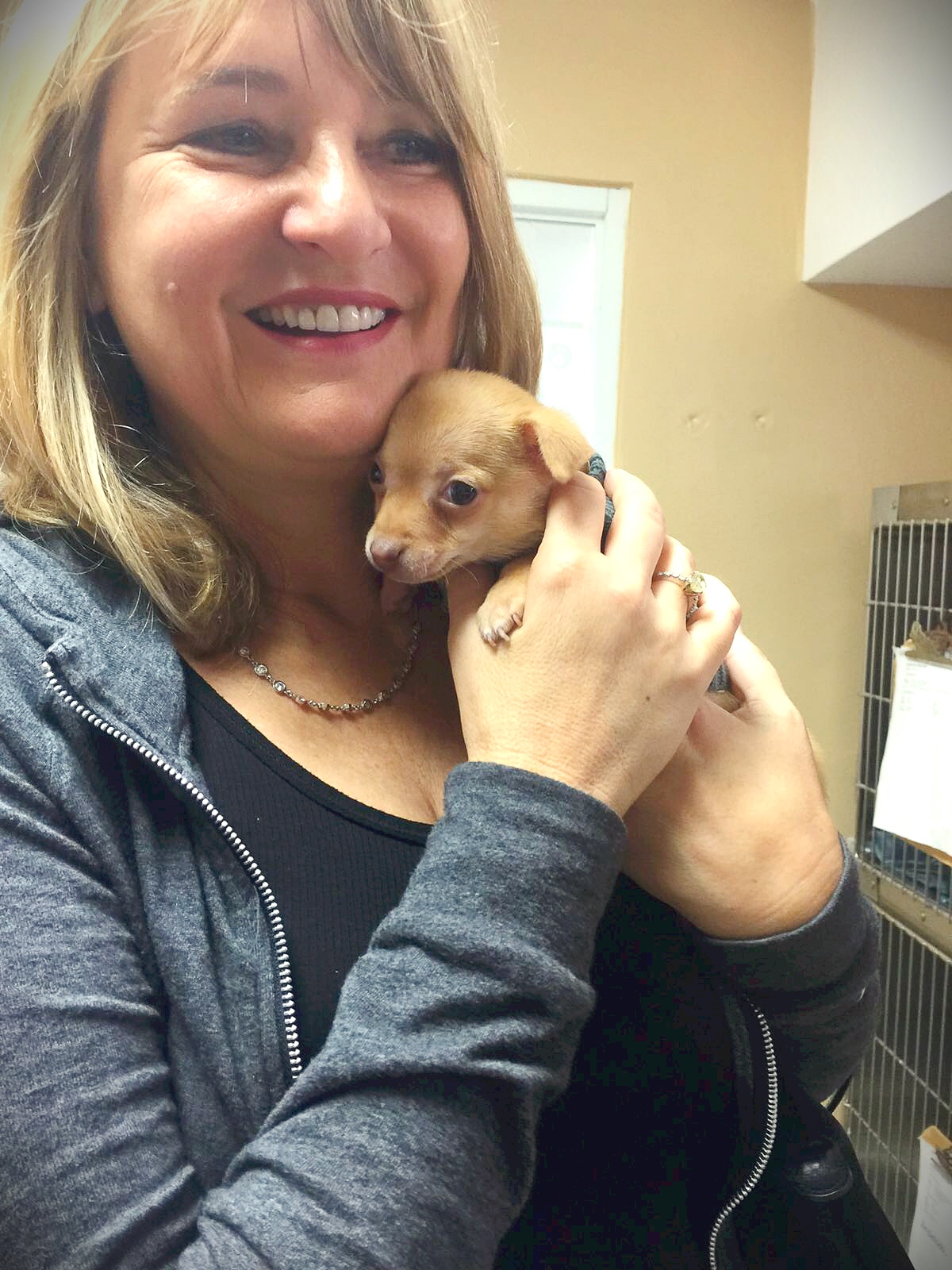 Tiny little Eric is 3 months old and only a few lbs... he is going to be a very small dog!

Eric is playful, goofy, loving, sweet, and so so happy! Look at his little tail wag!
An elderly man found Eric and his sister with their mom as newborns. He brought them to our shelter, donated $10, and asked us to take them in. Unfortunately, the sister didn't make it. However, mom and Eric are doing great and ready to find their forever homes!
Eric is 3 months old, up to date on his shots, and as loving as can be. Eric is not neutered, as he is too young. When he is 4 months old, he will be neutered.
For more information about Eric, please contact his adoption counselor (also named Eric) at eric@ALRcares.com and please fill out an application.