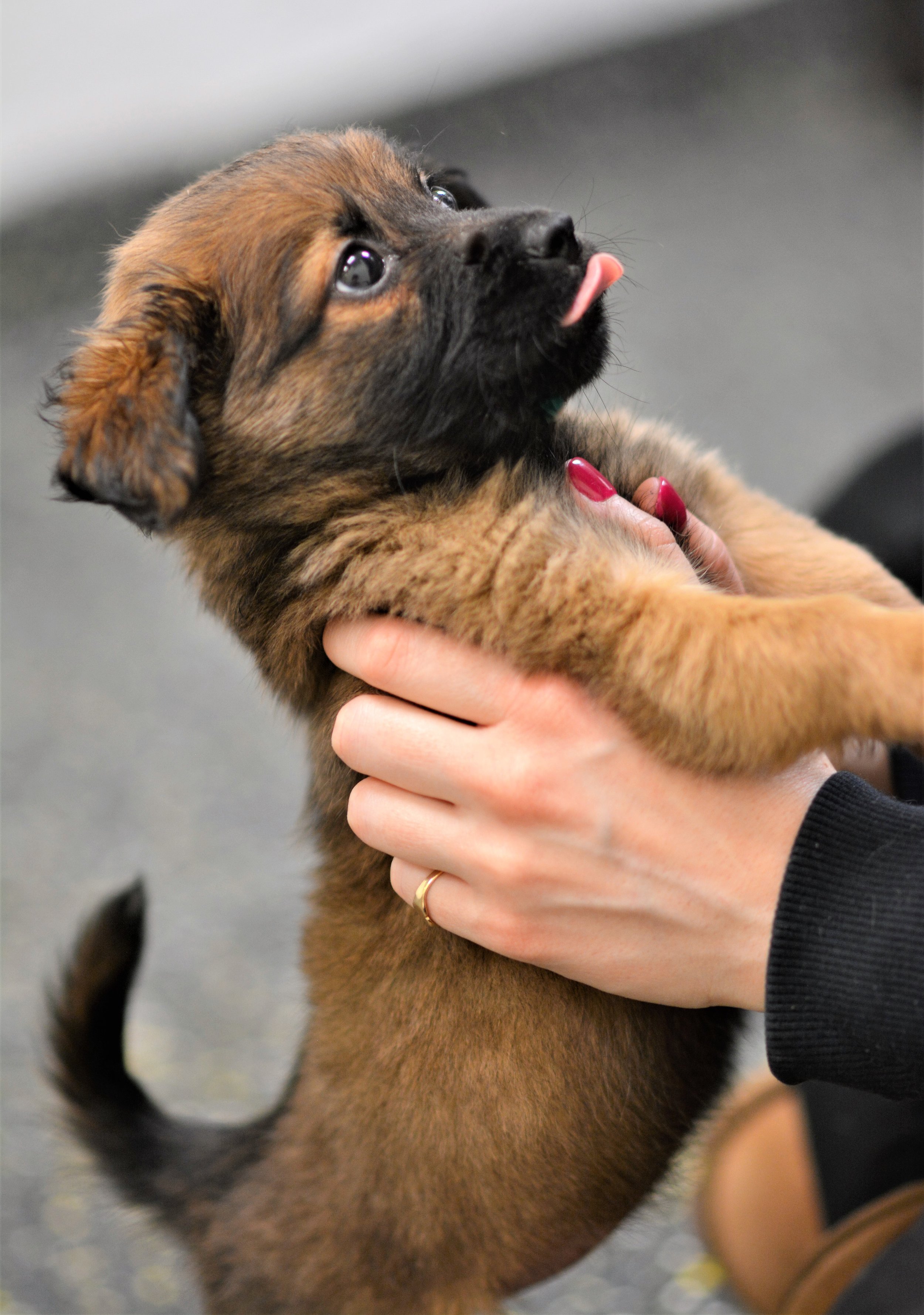 My name is Dorothy. I'm the smart one.
I'm from Puerto Rico, and I'm 8 weeks old. I weigh a whopping 3 pounds!
My momma looks like a Chihuahua Mix, and she weighs 17 pounds. Poppa was a rolling stone, so that half of my DNA is a mystery. Not sure how big I will be, but I will definitely be a mental giant. I will probably also wear large flowy clothing.
Email julie@alrcares.com for more info on me!