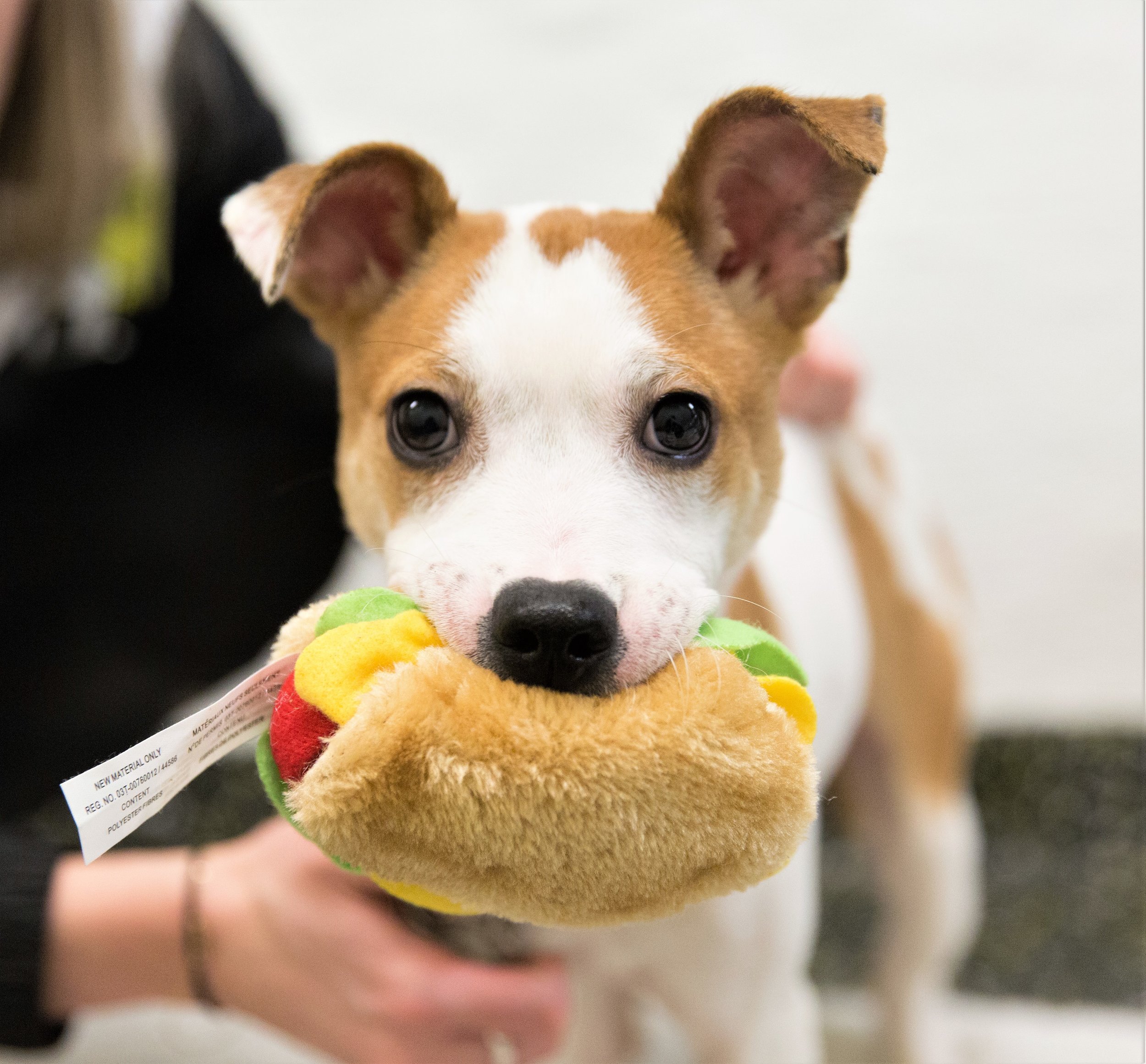 Conti Joe is 4 months old and 20 lbs. He is the goofiest boy around!
CJ loves to play with his toys, so much so that he even tends to throw them himself before chasing after them. It's so funny because he can basically play fetch by himself!
Besides playing with toys, he absolutely loves to cuddle. He will give you TONS of kisses and snuggles for hours on end if you let him. He is the best cuddler around, and will come to your lap after he's finished playing, his cute little puppy snore will soon follow.
CJ loves long walks and exploring new places. He especially loves to make new friends (both humans and dogs). He is great with absolutely everyone and would make an amazing family dog.
Even though CJ is such a happy-go-lucky pup, CJ had a sad background. He was found dumped in a trashcan on the streets of Puerto Rico, however, we rescued him, got him healthy and vetted, and flew him up to NYC. You would never know of his past life, simply by how happy and loving CJ is now. Now CJ only dreams of a family that he can love forever and call his furever home.
For more information on adorable Conti Joe, please fill out an application at www.ALRcare.com and email Julie@ALRcares.com