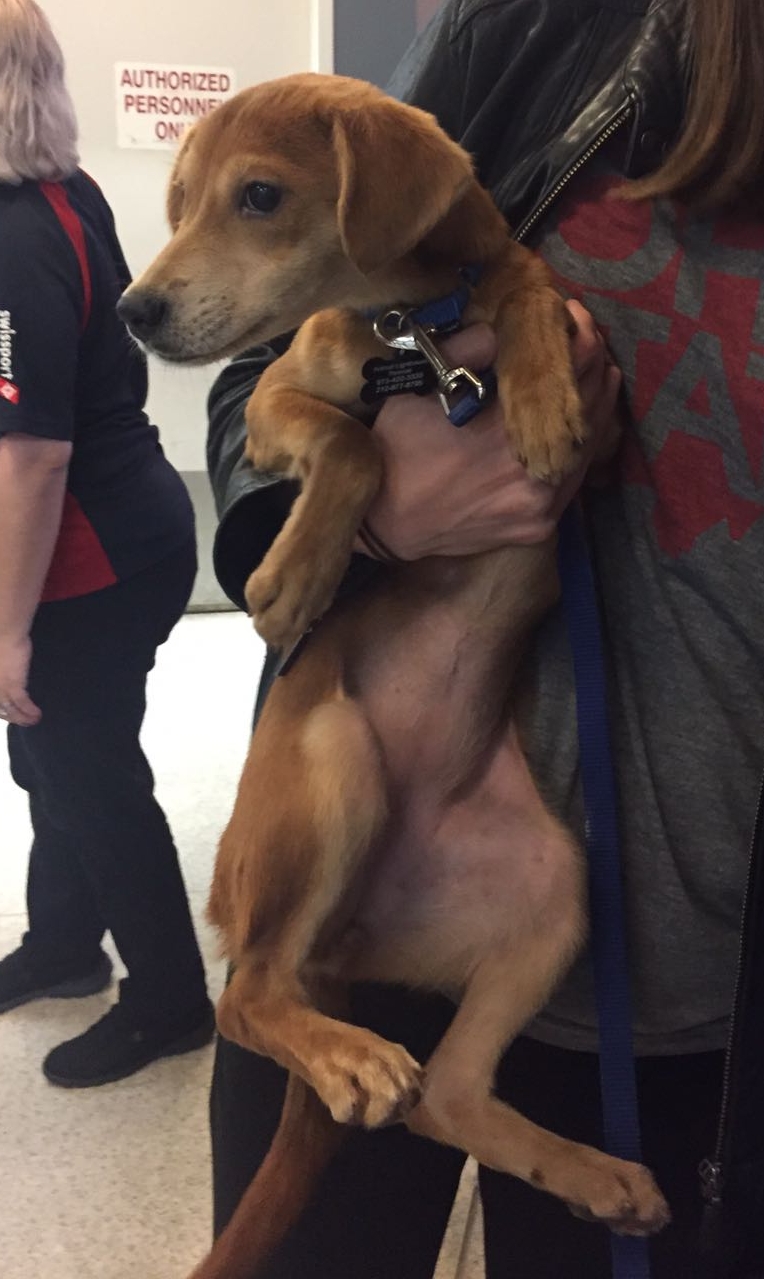 Belle just got off the plane from Puerto Rico and she can already tell she's going to love New York! Her tail hasn't stopped wagging since she landed and she's already given our volunteers hundreds of kisses.
Belle is a true Disney princess— beautiful, kind, and intelligent. She loves all people and dogs, and we think she'd get along with a kitty sibling as well! She's a goofy, playful girl but will also curl right up on your lap and fall asleep.
Belle is six months old and weighs about 12 pounds. She is spayed and up to date on her vaccinations. All she needs now is her fairy tale ending!