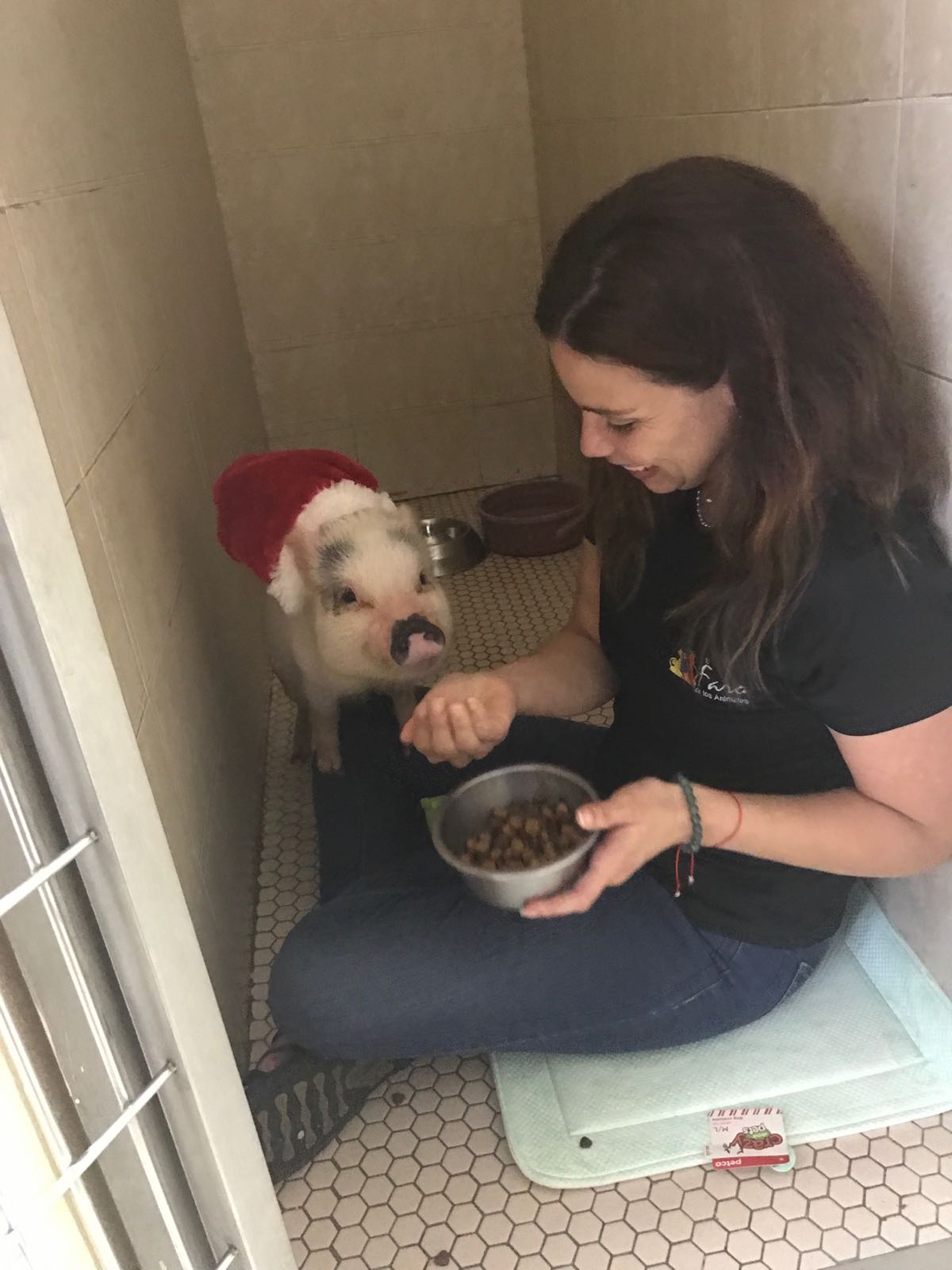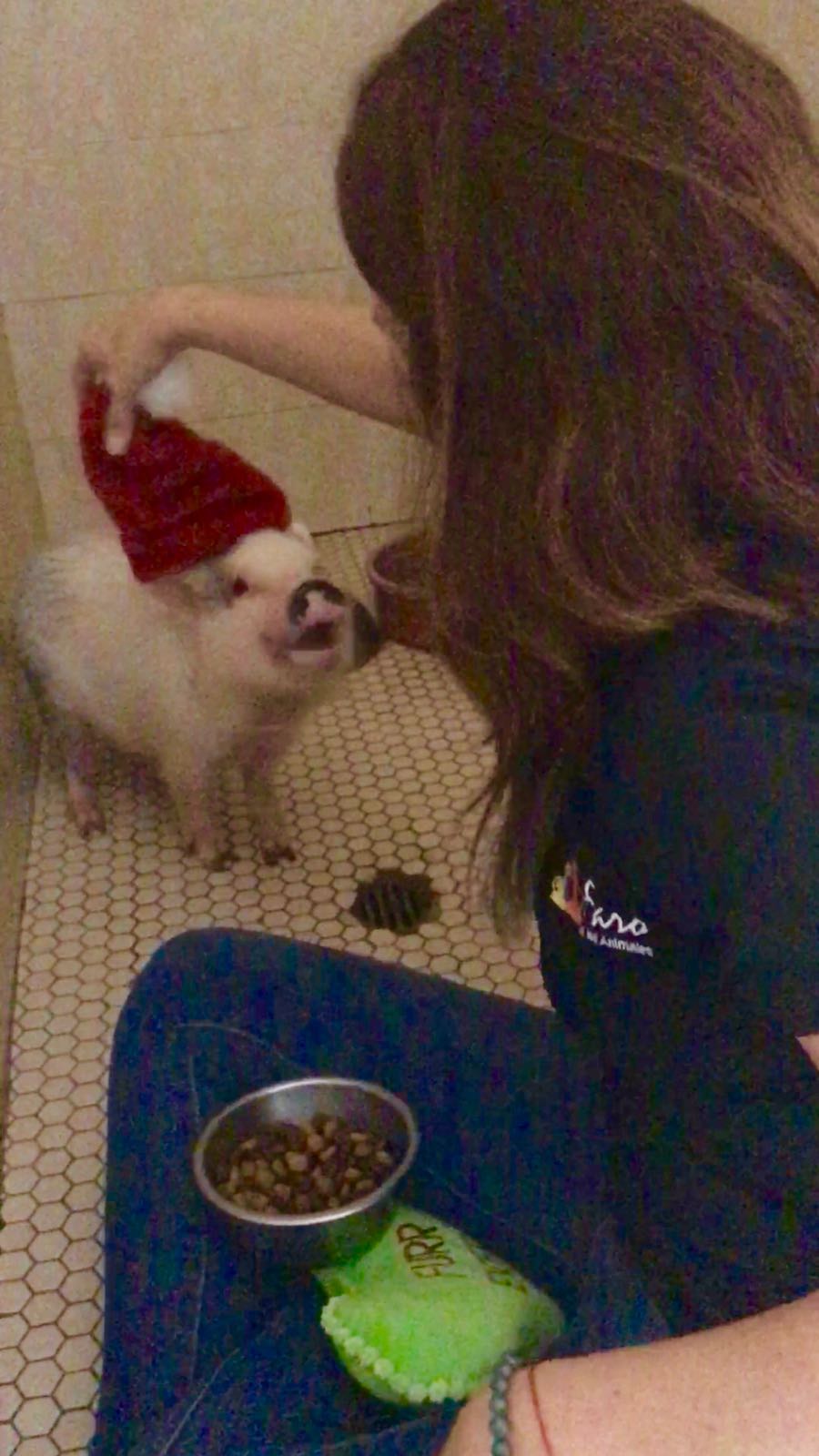 Meet Porky!

We normally stick to rescuing dogs and cats, but when Porky came in, we just could not turn him away!

Porky was surrendered to our vet by his previous owner who could not take care of him anymore. He was dropped off in a stroller.

Porky is 1 year year old and 23 lbs. He is neutered, has his shots, and is litterbox trained.

Porky is sweet, curious, and extremely smart. He is funny and very goofy. And boy, does he love food! He gets so excited when it is dinner time!

Porky seems to get along just fine with everyone. He hass met dogs, cats, and kids, and has been a total sweetheart.

We are looking to find a home for Porky in the tri-state area (NY, NJ, CT) where he will be loved forever. He will be a loyal pet for the rest of his life.

Unfortunately NYC has a ban on pigs as pets. Every town is different in their rules, so before adopting, we will have to find out your town's rules.

We cannot wait to find porky an amazing home. He will be such a great addition to any family. He is such a little funny lovebug.

For more information on Porky, please fill out an application and email Julie@ALRcares.com.